Discussion Starter
·
#1
·
Hi All,
I'm new to this forum however I have posted on a couple of other forums. Thought id share what I have done to my E36 M3 with you guys as I have ties in the UK as I am a strong Cossie fan having owned one and worked on plenty here in Aus including having a customer that is a current record holder for the fastest street registered Cosworth powered car in the country.
After receiving an offer I couldn't refuse for my Cosworth I decided to purchase an E36 M3 and turbocharge it. The car is to be kept as a genuine street car and therefore I wanted to retain my air con etc etc. I really wanted to mount the turbo on the Exh side however being right hand drive (Same as the UK) this limited us on space. Regrettably after hours and hours of thought I decided that I would have to mount the turbo on the intake side. I am well aware of the down side of mounting the turbo on the Intake side (Heat soak into the plenum, excessive Exh pipe work, added turbo lag etc etc).
The car had to pass an IM240 Emission test for the Engineers certificate, as I wanted the car 100% street legal. The IM240 is similar to a MOT on steroids!!!! Basically the car is driven on a dyno in a sealed room at the RTA/EPA (Roads and Traffic Authority/ Environmental Protection Agency) for a period of 240 seconds (Hence IM240) simulating road conditions. They set a specific target and if the car fails on the emission test the Engineers certificate is null and void and the modifications are rejected. The car passed without a problem.
The OEM fuel pump has been removed and replaced with a pair of 500hp Walbro pumps. Im using an Autronic SM4 to control both fuel and ignition as well as running an Autronic R500 CDI. The Autronic also controls the VANOS system as well. I initially had the Autronic running the engine in N/A form prior to turbo-ing the engine so I could iron out any problems (if any) as I didn't want to figure out if any problems with the tuning occurred after being turbo-ed or if it was related to the Autronic.
The turbo is a GT35 running a 44mm Tial external gate. The Turbos down pipe is 3.5" in diameter and then spilts into a twin 2.5" system all the way to the rear of the car. We had to make up a custom made intake manifold to allow the turbo to fit. It goes without saying that a intercooler was also added.
I have a fuel pressure input into the SM4 that constantly compares fuel pressure vs manifold pressure that I set up in a GPC table. If the fuel pressure is 3psi down on its set target the ECU will turn off the CDI preventing a lean out in the event of a single fuel pump failure or any other reason to why the fuel pressure drops.
All the work was carried out by a friend and myself. Between us we have over 45 years in the performance industry so we are not new to the game. I have been Pro tuning Autronic/Motec ecu's for over 15 years so managed to complete the whole project ourselves without having to rely on out sourcing any work other than purchasing of materials.
I have intentions of rebuilding the engine to be able to handle up to 30psi boost and have thus far collected a few parts (Carrillo Rods, JE Pistons etc etc). Currently the engine runs 8 psi boost and on a safe tune the engine made 397 rwhp on a dyno dynamics dyno and 385 rwhp on the same dyno
however in "Shoot Out Mode". I mentioned this as it was brought to my attention (on another forum) that any figure claimed in non "Shoot Out Mode" can be fudged..
Twin In tank Walbros.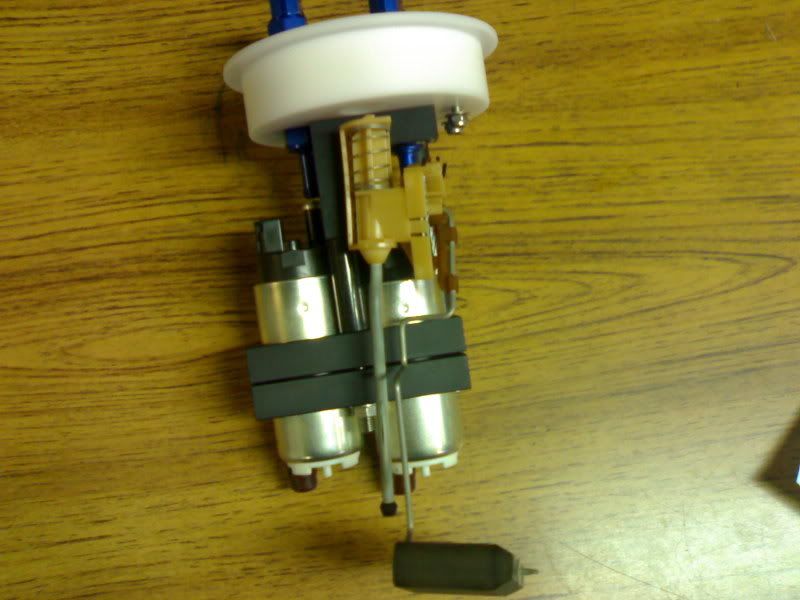 Tial External Gate.
3.5" Inch down/dump pipe.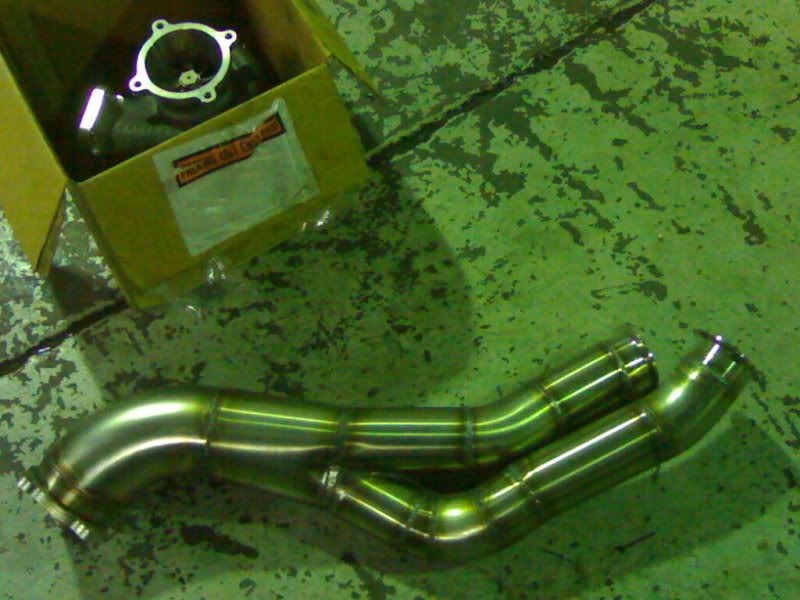 Twin 2.5" Exh System.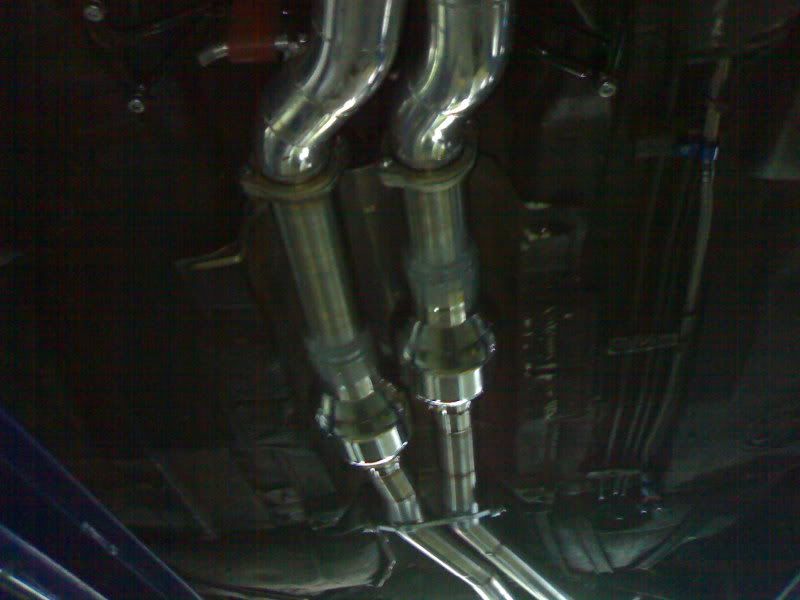 Intake Manifold.
AP Brakes.
Intercooler.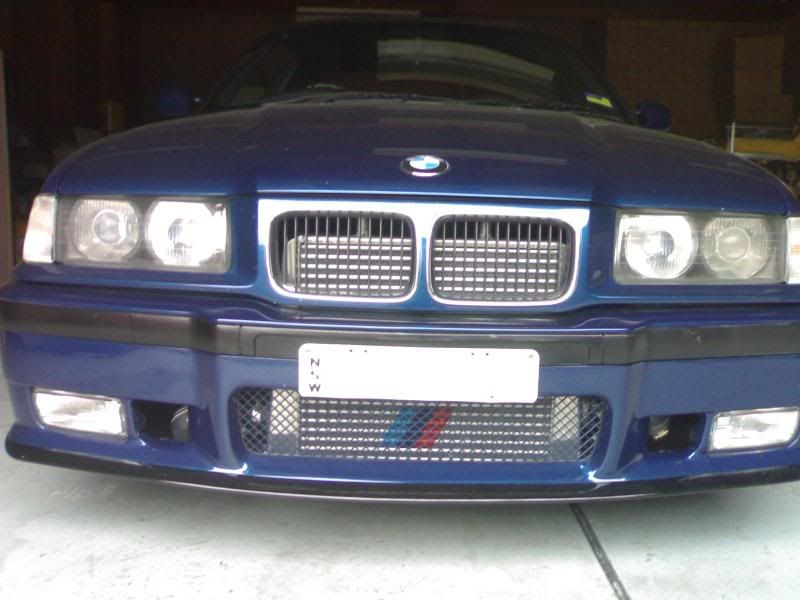 Engine Bay.
Shoot Out Mode.
Normal Mode.