Discussion Starter
•
#1
•
Well this is my seond bimmer in 3 months first one coming to a sad and abrupt end for more info see the thread below
http://www.bimmerforums.co.uk/forum/f82/bens-1993-hell-red-318i-t68507/
Now onto the 318's replacement.
After I decided the 318 was not worth the money or time repairing:frown I was on the look out for another cheap runabout. After hours of trawling through pistonheads, ebay, autotrader and the local newspaper I found two cars
a 1997 VW Passat 1.8T 100K FSH £500 4 month MOT
or
a 1995 BMW 518 100k FSH 8 month MOT £475
My head said go with the BMW but my heart missed a turbo so I was torn! I decided to be sensible and go for the 518 I text the guy saying I was on my way (40min journey) about 20 minutes into my journey he texts me saying he has sold it because he couldnt be bothered waiting for me :jaw-dropping P***K!
So the passat it was.....or was it. I had bid on a 1996 520i SE in Blue (montreal I think) full MOT some service history and immaculate outside but a mint dirty inside. My max bid was £550 but seeing the average price of a 520 I wasn't holding much hope. Just as I was about to ring the guy to arrange a time for collection of the passat my phone beeps and its an email from eBay comfiming I have won this for the grand total of £530: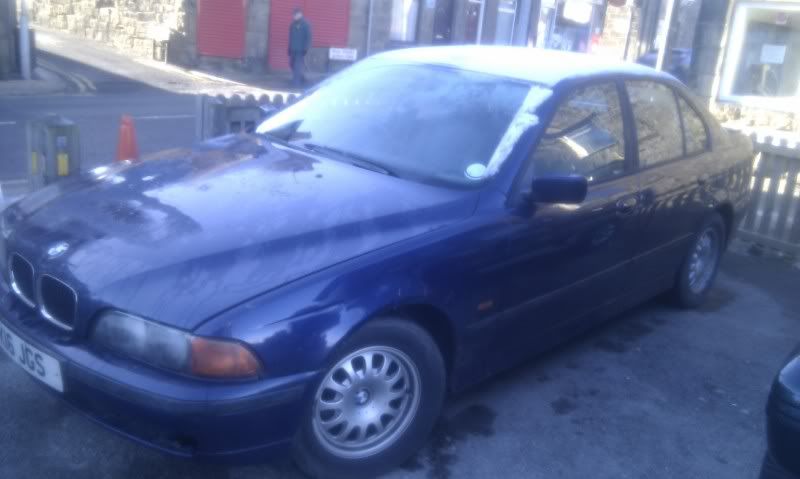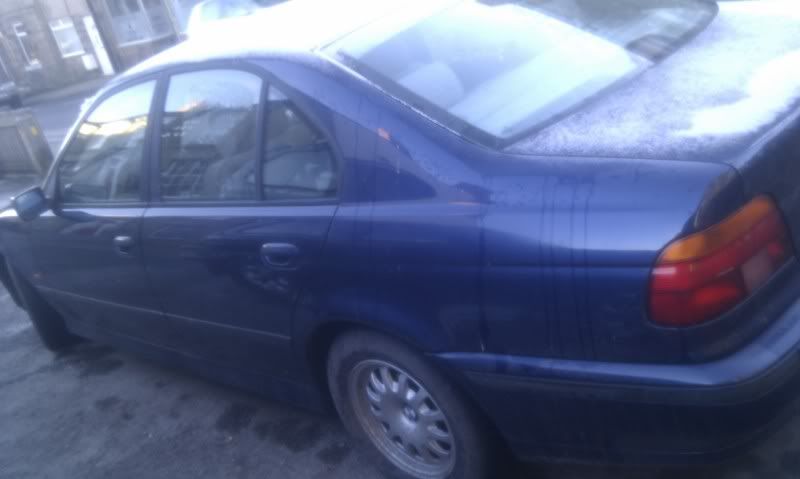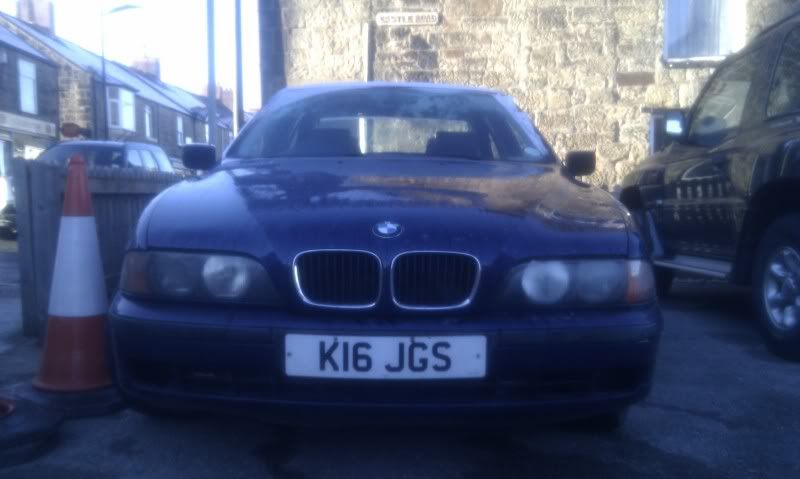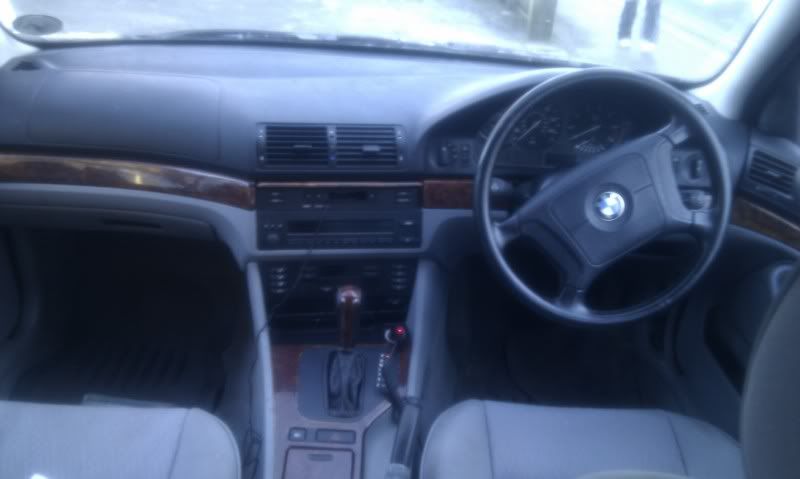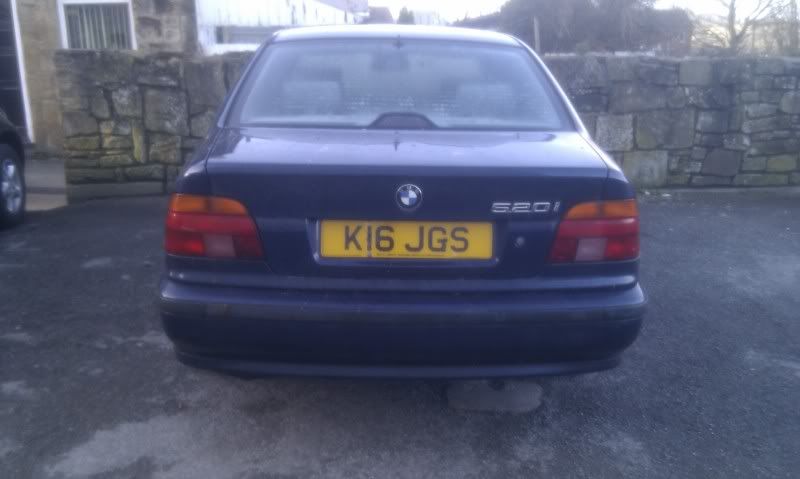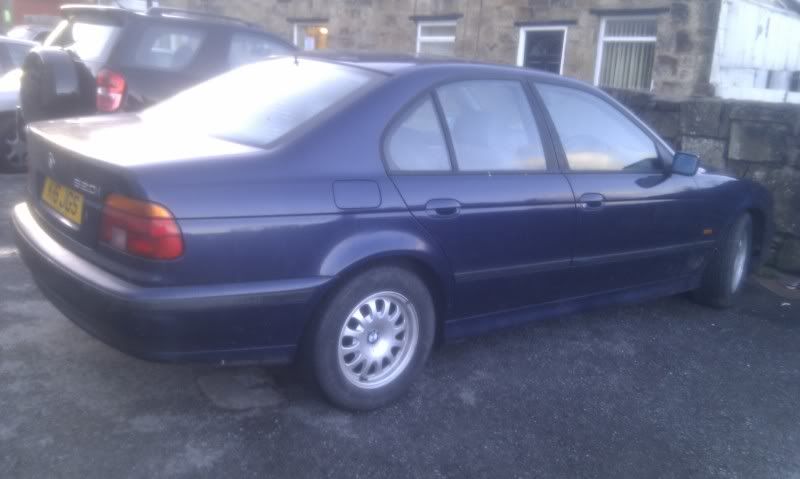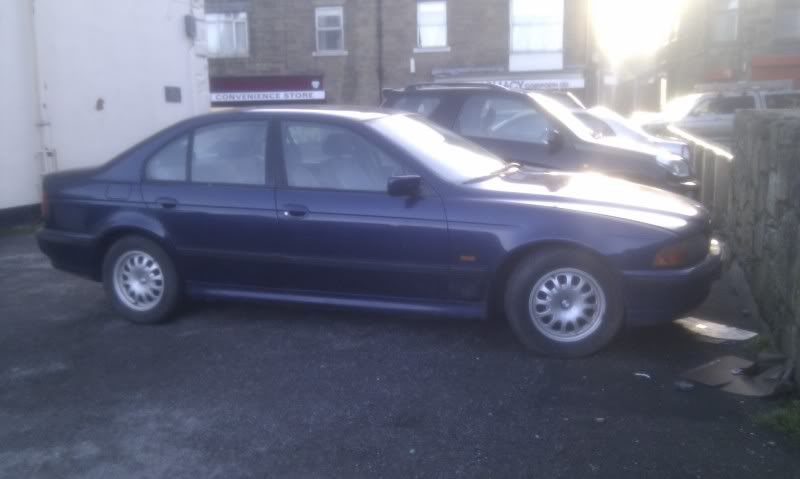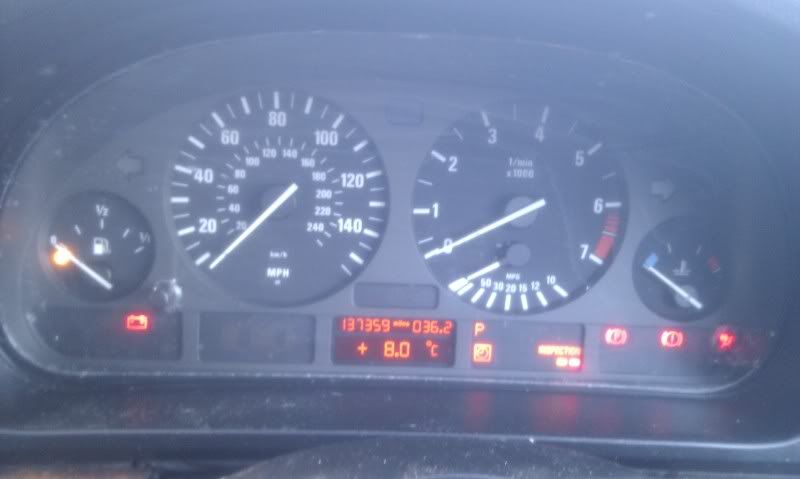 Sorry for the shocking pictures but I have lost the lead for my digital camera so will post some better ones after a clean and finding the lead!
The previous owner said he bought it to strip to fix his sisters, but then thought it was to nice to break so whacked an MOT on it for which it needed
2 rear tyres
anti-roll bar
backbox
And a few other things i can't remember. The mileage is 137k which is steep but its a bimmer so i'm thinking she should be good for atleast another 70-80k provided I take car of her.
She also came with a spare alloy with a brand new tyre on it, private number plate included K16JGS which will be up for sale to fund toys if anyone is interested?
Now to the bad bits which all cars have:
small stone chip near rear drivers window
3 cigarette burns
airbag light on
armrest hinge snapped
bit of a whine from the powersteering when going round corners at speed
crack in the rear drivers light lense
condensation in the front passenger light lense
radio always seems to be full volume and balance max to the left on start up
key fob is vile and abused
interior needs a massive clean!
remote central locking not working
airlock in the system
coolant leak from expansion chamber/pipe/clamp
fog lights missing
leather door cards but no seats?
bulb gone on interior light
rear heated window not working
As these things get fixed they will be crossed off of the list (I have no idea how to cross things out so ill just make them red once they are sorted lol :thumbsup
No i know they are not massive jobs im just being picky! Im guessing that the previous owner took the leather seats and foglights and fitted them to his sisters car, so they are on my shopping list along with the following things:
CCFL's
HID KIT
Fog lights#
leather seats
New wheels (no idea which ones yet)
clear side repeaters
clear indy covers for headlights
coilovers
remap from End 150hp-163hp
new key fob buttons
new arm rest
m5 rear lights
maybe an M5 front bumper
new oil cap maybe an M style one
As its my daily and my mrs has just been made redundant this will be a very slow project thread sorry guys so please be patient!
Thanks For looking