Discussion Starter
·
#1
·
As some of you may have found out if you have a pre 1996 e36 and fit late instruments you have a problem with the ABS warning lamp permanently illuminated. IIRC the later instruments have a coding block in the back. I had this problem but took out the bulb, which was no good come MOT time...:hihi
BMW do a wiring kit to resolve this issue. Here are the guides on removing the cluster.
http://www.bimmerforums.co.uk/forum...uments-removal-upgrade-procedure-with-t61303/
http://www.bimmerforums.co.uk/forum/f3/how-to-remove-e36-instrument-pod-non-airbag-t26348/
I fitted the wiring mod yesterday and now the ABS lamp works as it should...:thumbsup
Here is a late cluster fitted to my 1992 E36, the ABS lamp is constantly lit, even though there is no ABS fault.
Here is the kit and instructions as supplied by BMW
Next remove all the cluster plugs and take the blue connector apart to leave the bare plug block.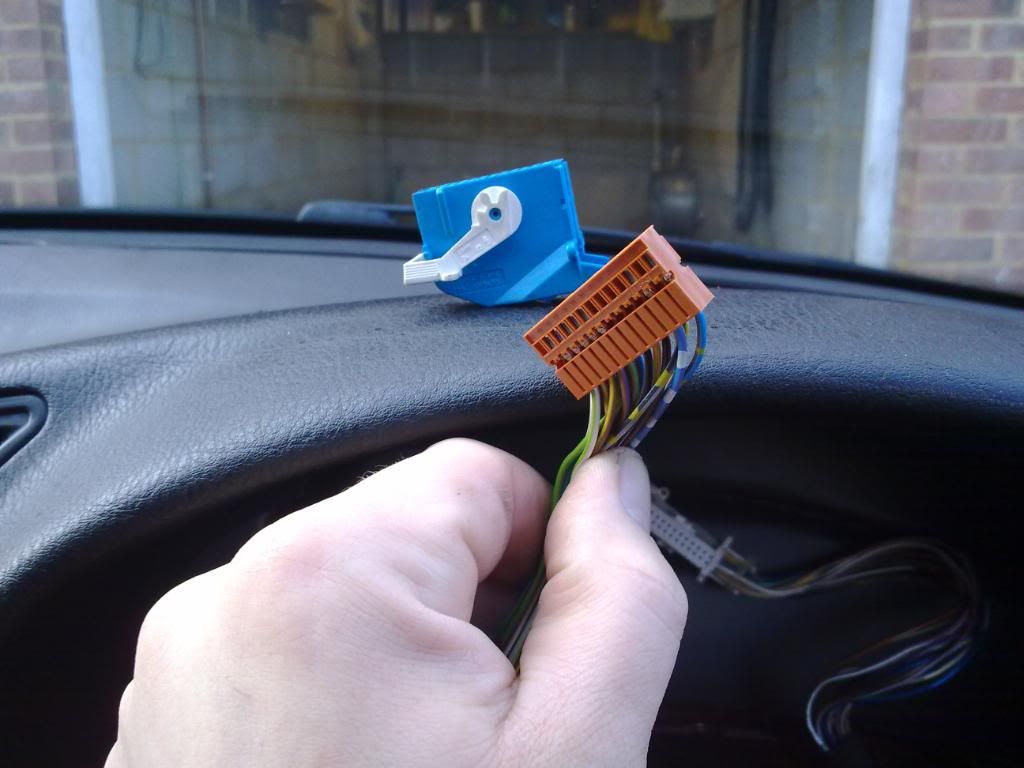 Next insert the supplied wiring connector into pin 21, make sure the new connector is the correct way up otherwise it will not lock into the plug block.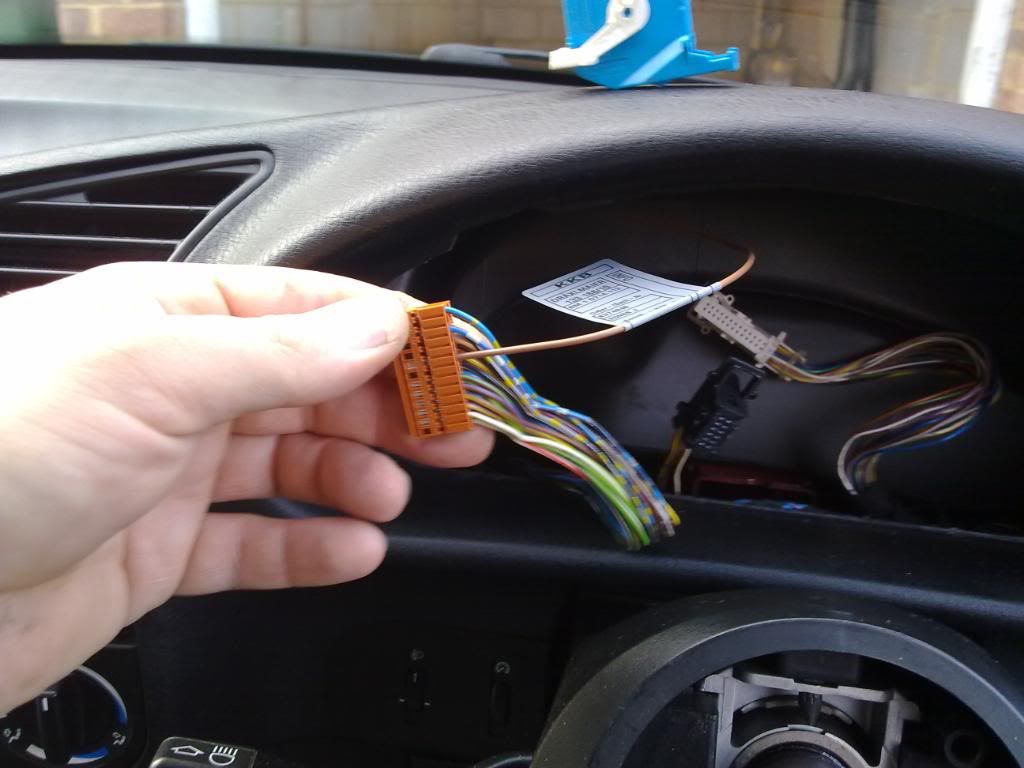 Then connect the new wire to the brown/orange wire on the white plug. Then crimp the wires into the BMW approved connector (Posh scotch lock..:sarcastic)
Then reconnect the plugs into the rear of the cluster and test. Now the ABS warning works as it should and no more trouble MOT time...:thumbsup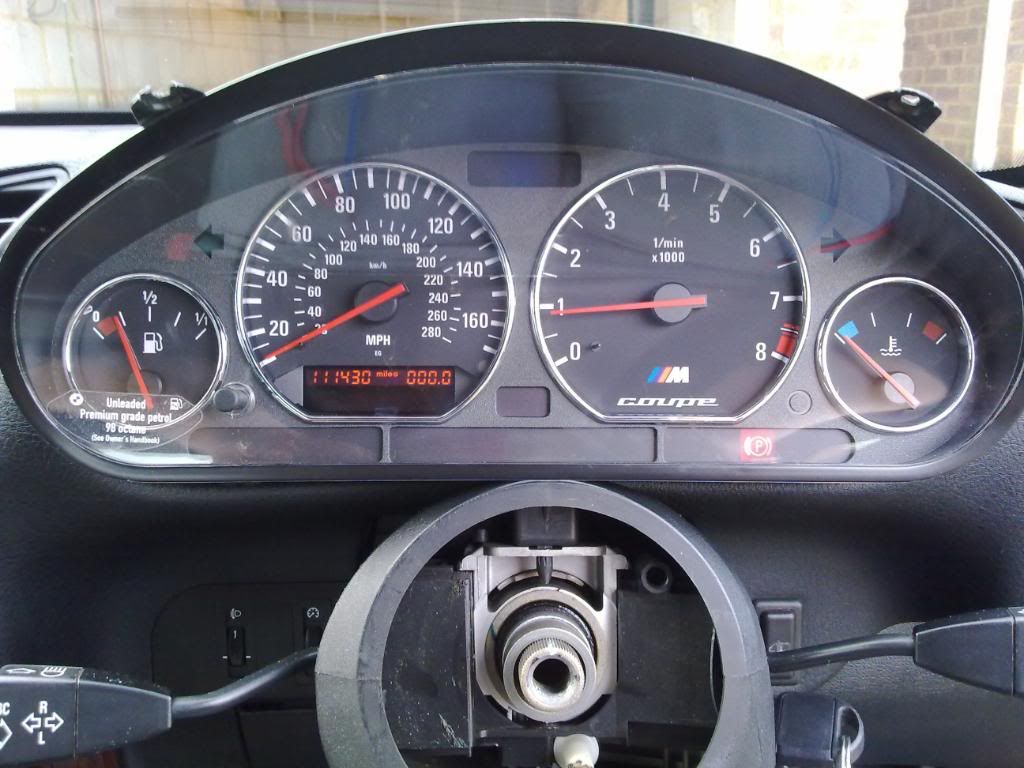 The repair section from BMW is around £6 + Vat and the part number is 61128374946.
Ta for looking...