Discussion Starter
•
#1
•
Hey guys, my (fully qualified and very good) mechanic and I made a rather disasterous attempt at fitting my Angel-eye kit to my original headlights yesterday.
We followed the destructions that came with the lights which to our surprise involved putting the headlight units in the oven to solften the silicone seal, which we did, also using a heatgun on it as the oven treatment didn't do the trick. We ended up chipping the glass around the edge of the light as we tried to prize the glass away from the headlight unit (how the hell we were going to reseal it god only knows) until eventually: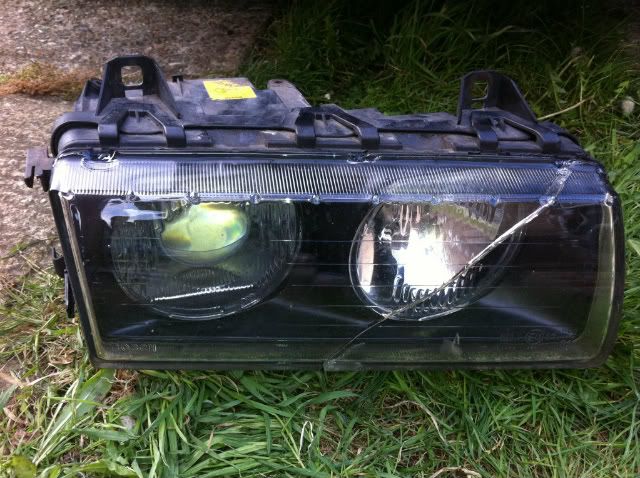 We called round a couple of scrappies and managed to find a replacement headlight into which we fitted my xenon bulbs etc without a problem, but once bitten twice shiy, we didn't attempt the angel-eyes on that or the other unbroken headlight.
I fugre there must be someone on here who has successfully fitted one of these kits, and to him/her I ask: How the HELL did you do it?
I really would rather spare myself the expense of going out and spending £120+ on brand new whole units...
Is there some special technique we overlooked?