Hi guys
I've noticed my car has a small leak from what I THINK is the seal between the expansion tank and rad, part 3 in this pic: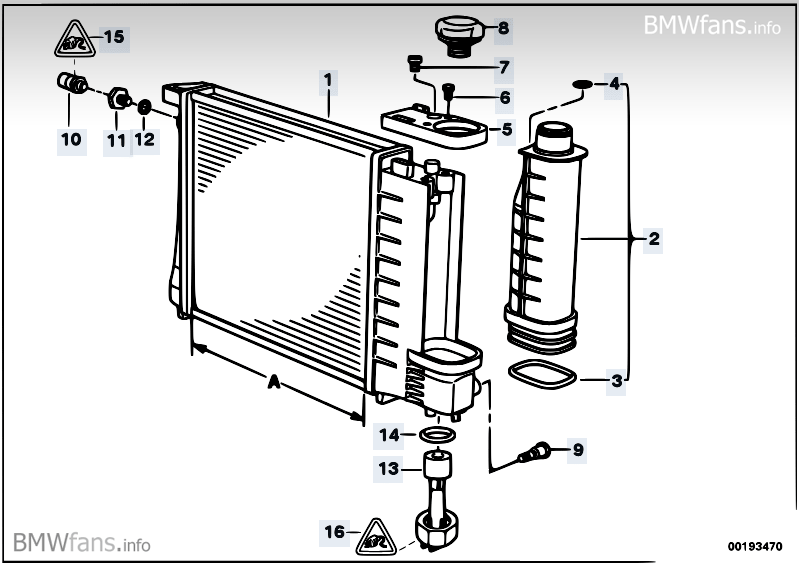 You can see the drip coming just over the lip of the black plastic just below the tank which would suggest the seal to me.
Now, would I be correct to assume this? or are there more common failures that normally look like this? Do these things normally break when taking them apart?
Basically I'm trying to figure out if I need a whole new rad or not, which would seem a bit over-kill as the actual rad on mine looks fine and tbh I can't afford one at the moment.
Thanks