hi guys just making this thread to highlight how easy an alloy wheel refurb is and how to save a few quid :thumbsup.
firstly i started off buying the tools and materials you will need.
1) sanding block
2) Assorted grade sanding paper
3) Assorted wet and dry paper ( for use in between coats)
4) p38 filler
5) primer
6) Alloy wheel paint
7) Lacquer
8) masking tape ( i had around the house, halford was like 5 pounds for this)
cost around £40 pounds from Halfords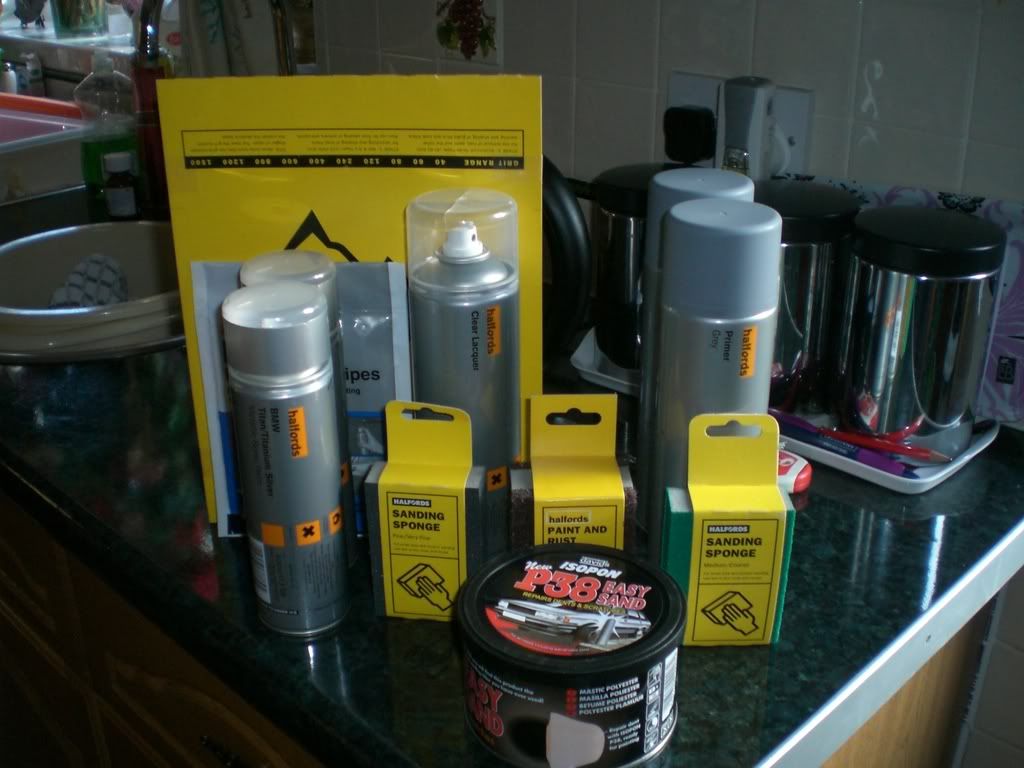 i spent a good hour getting my hands dirty scrubbing the whels to get rid of all the grime that has built up over the years.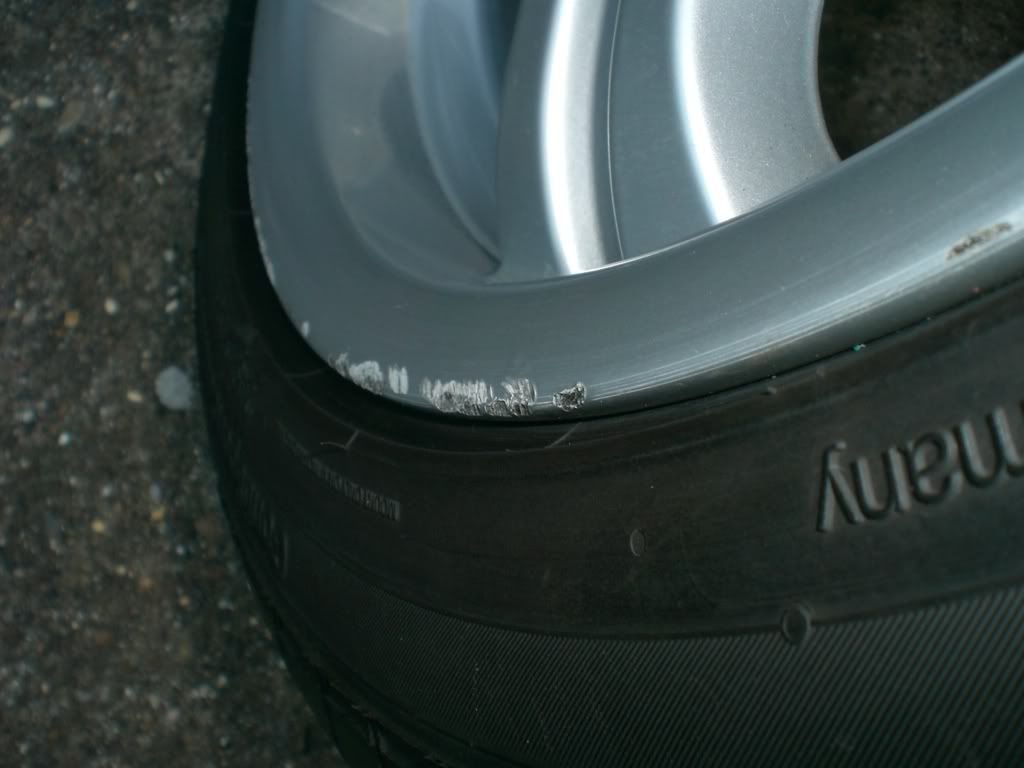 i first got to know the enemy, if there is any buckles in the wheel then this refurb will be a waste of time. making sure there was only kerb damage i got down to business. i sanding the wheels to bare metal, which took longer than i expected. For a small fee of around £40 you get them sand blasted to bare metal. its vital that you take no short cuts in the early stages when preparing to paint something because it will effect the finish of the final product.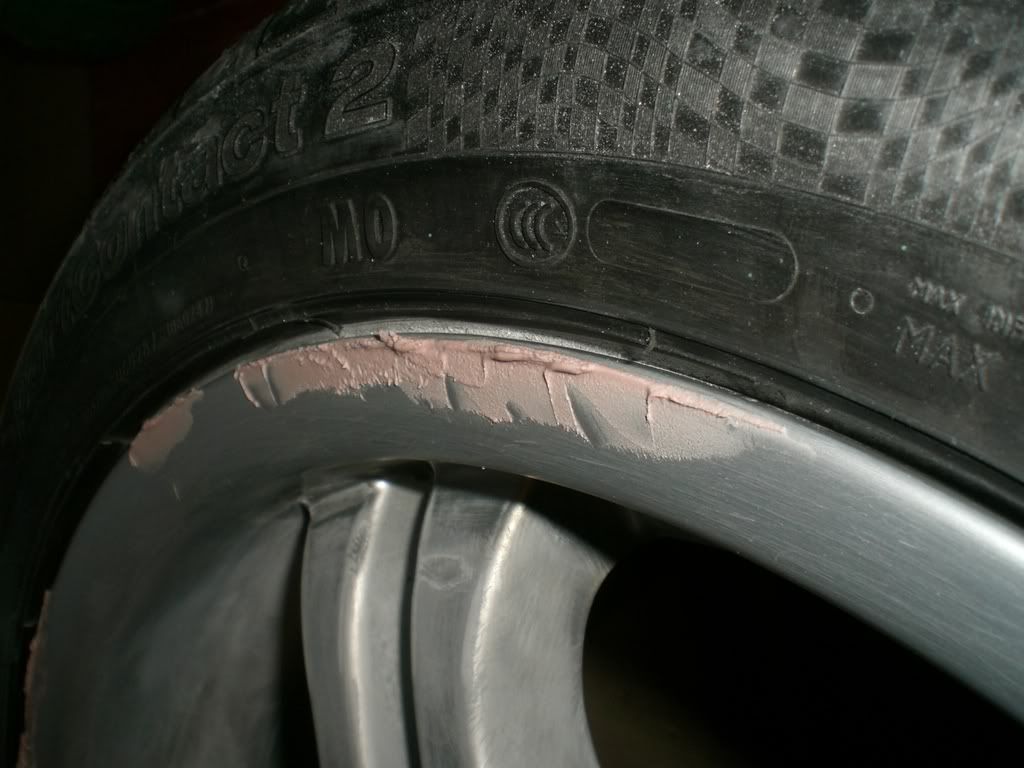 after sanding down the alloys for what seemed like days, i then prepared the alloy filler. each filler is different so apply as it says on the instructions.
after letting the filler hardened, i then sanded them down to a smooth finish. using prep wipes i cleaned the surface of the alloy wheel to get ready for the priming stage. its vital that the surface is clean and free from any dirt, loose paint etc. As my wheels still had the tyres on i had to tape off the tyres so i would not get any paint on them.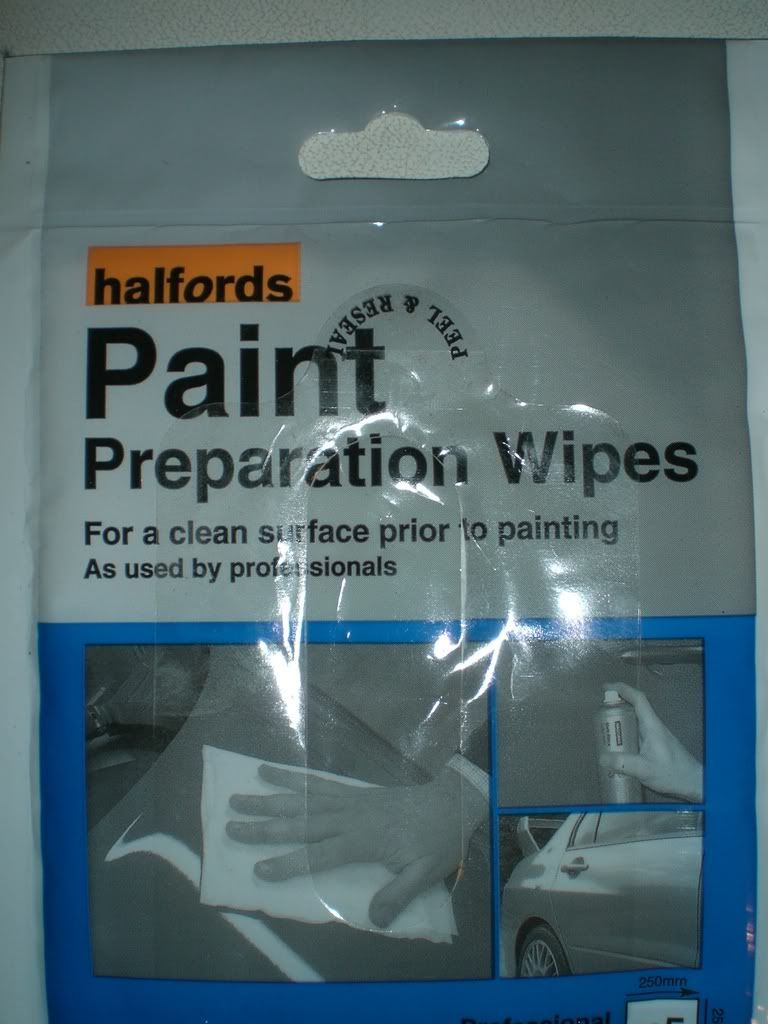 i did two coats of primer. after every coat wet and dry the alloy to key in the primmer for when your ready paint them. This is important in allowing the paint to set in with the primmer.
now allow the primmer to dry for atleast 24hours before applying the paint. i will upload more images when the primmer has dried.
sorry for the long cliff hanger i been busy
3 coats of paint later and 3 coats of primer later