Discussion Starter
·
#1
·
Hi,
Another thread, but this time on how to clean your EGR valve. If your like me and get worried about how your engines running, then this is a must.
You will need some form of cleaning agent (i used Carplan Engine Degreaser, but some use White Spirit, petrol, etc.), a 5mm hex head srewdriver, T20 or T20 (Torx) head screwdriver, flathead screwdriver, a wire brush and some heavy duty Marigolds.
Before we start i need to say:
*****I have performed the maintainace myself and i am comfortable with my ability to do so and i can not be held responsible if you damage your vehicle in an event to follow my guide.*****
OK lets start:
The EGR valve is at the front right part of the manifold and looks like:
On the side of the EGR valve is a small pipe which can be taken off easily by hand or with the assistance of a small flat head scredriver: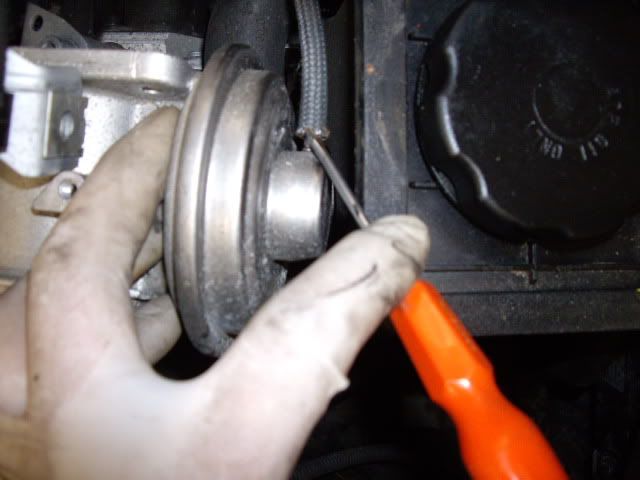 You might want to put some masking tape around it and write down where you took it off.
you will need a T20 head to unscrew the cable mount:
You will need a flat head screw driver to undo the fron jubilee clip:
Pull the clip back and unscrew the other but uncrew it completely so it can be moved past the bend: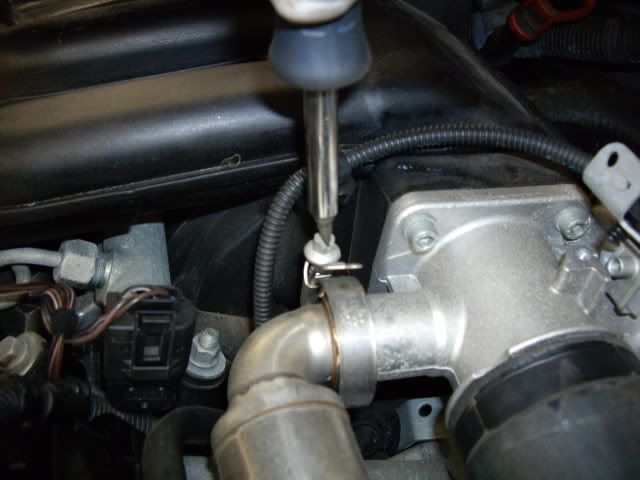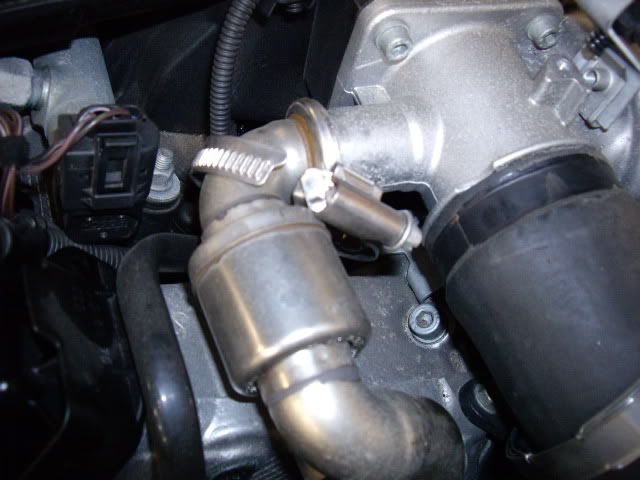 With the screwdriver, carefully prise the large pipe away:
Using the 5mm hex head, there are 4 bolts holding the EGR valve to the manifold. The top 2 are easy but be careful not to drop the bottom 2: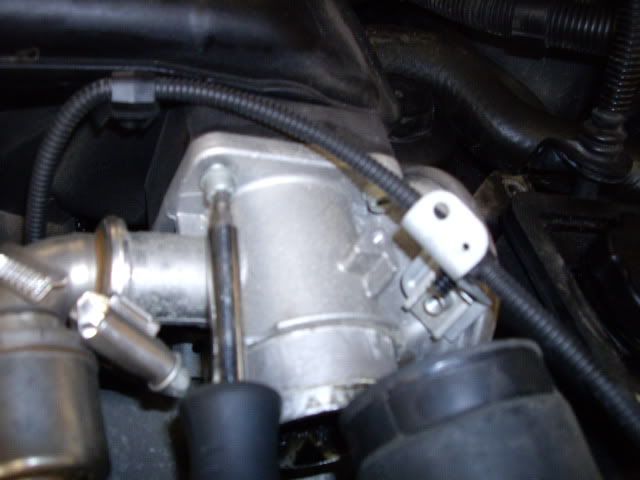 When the bolts come out, the EGR valve should look like this:
At the part of the connection of the manifold, mine was fairly built up: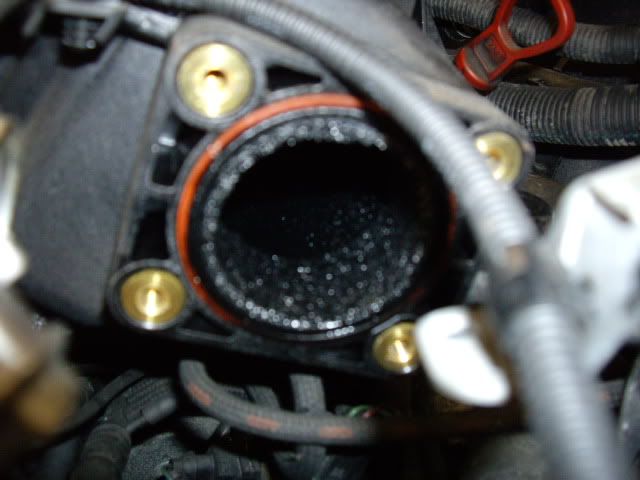 And looking at the valve:
Ready to poor the Degreaser on: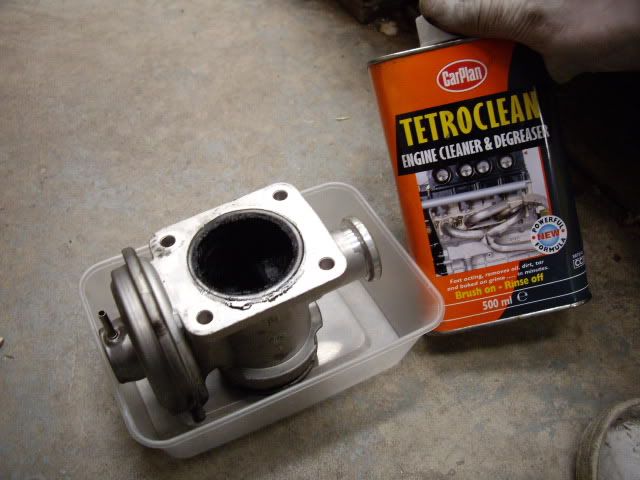 Get the wire brush and try to scub as much as you can. I also used a large flathead screwdriver to scape off the bits i couldnt get to with the brush: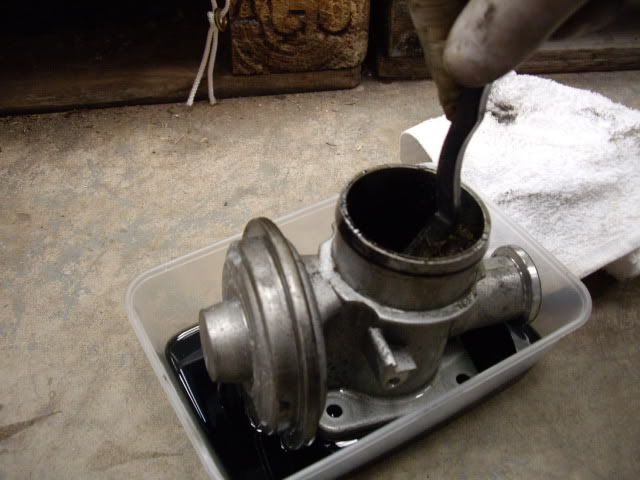 After i got most of the bits off, i wiped it down and passed a cloth throught the valve to make sure i got all the dirt out: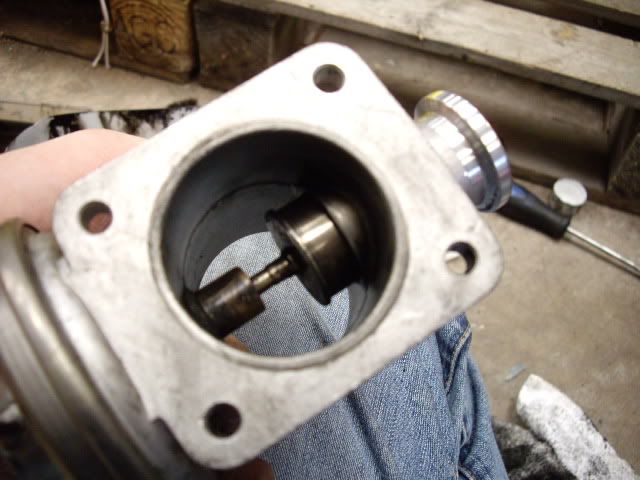 Before putting the valve back in i also cleaned out the connection to the manifold: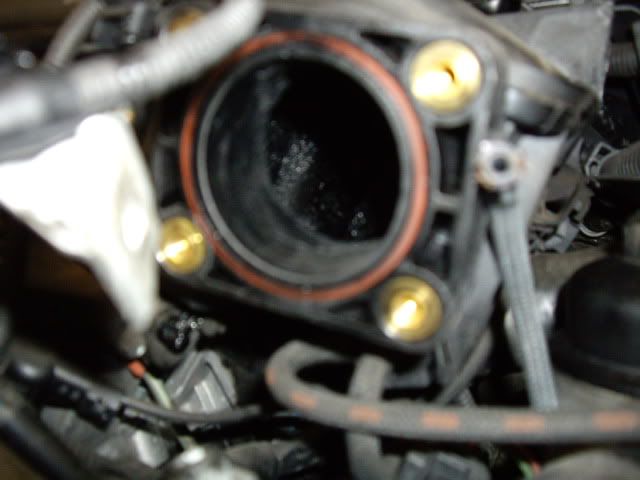 Once you have done all that, reverse what i have done and you will get the car back to new.
Like all my threads, i hope this comes to some use and i hope you can benefit from my guide.