Discussion Starter
•
#1
•
Just thought i would post up a how to on my e46 bush install
first of all i raised the car by putting it on my home made ramps for lowered bmw's!, as you can see i lifted the bonnet so that more light flooded the engine bay, you don't need to do this! but i like it that way.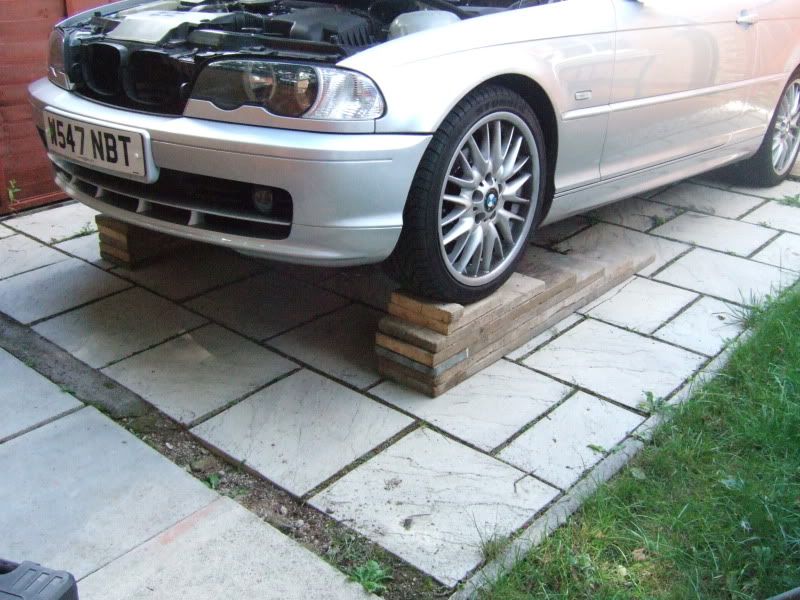 working underneith i started to take off the plastic under tray by first pulling out he plastic gromets at the front (3 of), then the screws at the back and sides (7 of),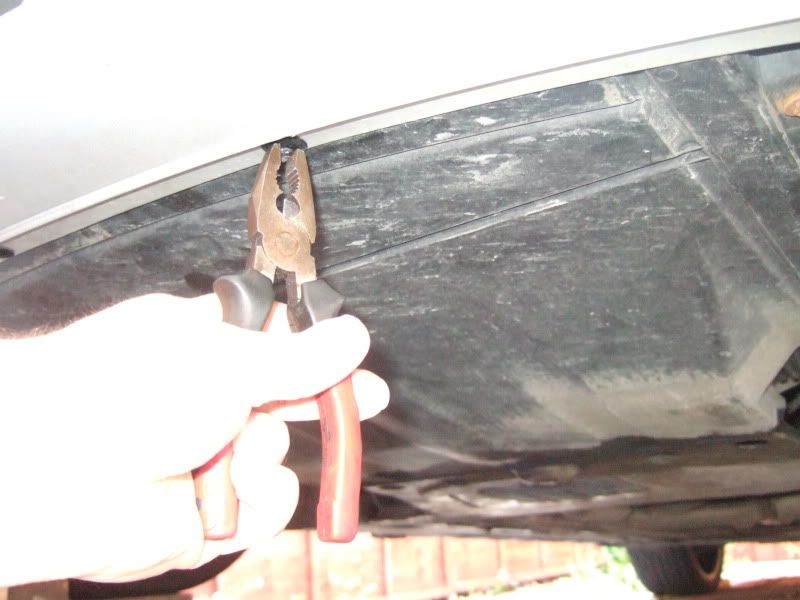 below is a picture of a bush attached to the car. held in place with a metal u clamp fixed by 2 13mm nuts on each 1!
Remove these to gain access to the bush
now the 2 bushes have been removed you can see the bar hanging down(and the duct tape spacer i used till my bushes arrived
These are the new bushes next to the old 1s. polycarb bushes! mmmmmmmm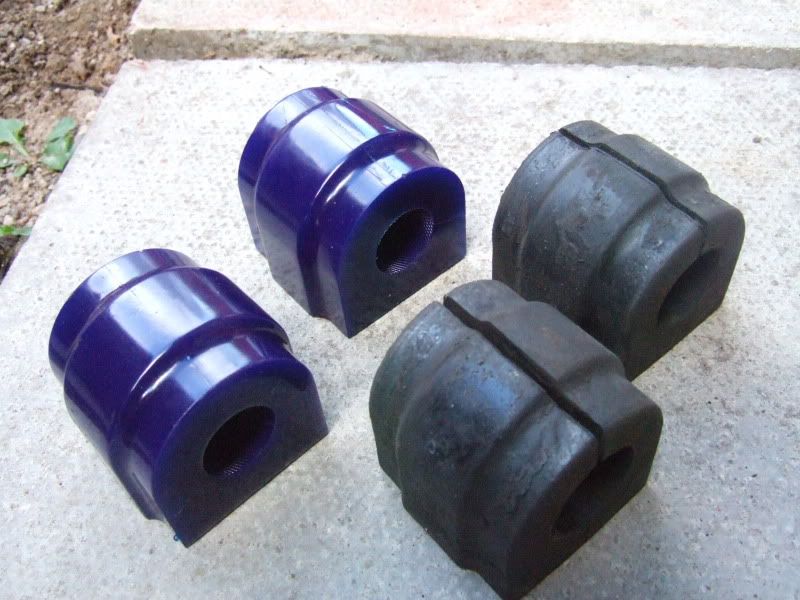 Slip the new bushes on and tighten up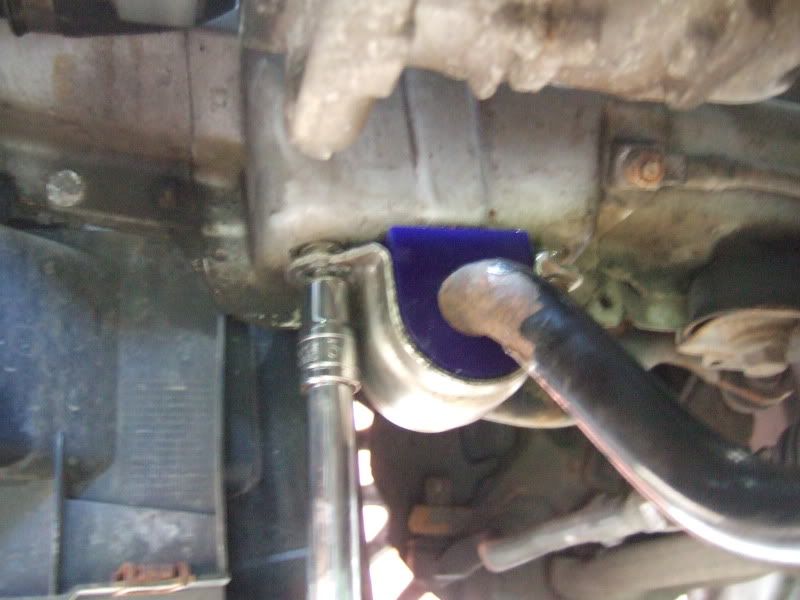 then put every thing back in the revearse order of removal!
Hope you liked the how to?