Discussion Starter
•
#1
•
Hi all,
Well as you can see I drive a 316i saloon, not everybody's cup of tea but I like it and it's practical too having two kids (I did drive a little Corsa before this and it was fun but just not practical!). Had it around a year now, bought it for £700 and it currently sits on 119,000 miles which I'm pretty sure isn't too bad...
I lost a lot of interest in it over the last few months but before Christmas I did the following:
* Lowered it on a set of Eibach springs
* Replaced the plastic gear knob with a genuine leather M one
* Painted the grilles matt black
* Xenon bulbs
* Flat wipers
* Replaced the analogue clock with a 7 button OBC
The love is back now though and I'm planning on spending some decent money on it to get it tidy for the summer.
Anyway, enough waffling, here is the car: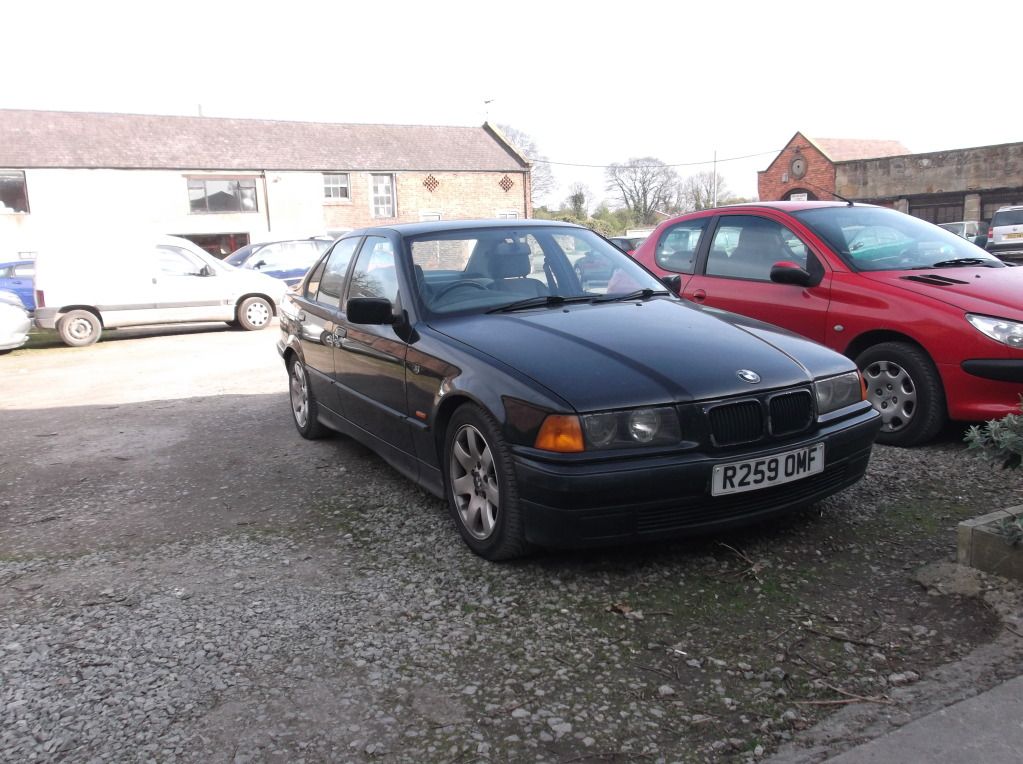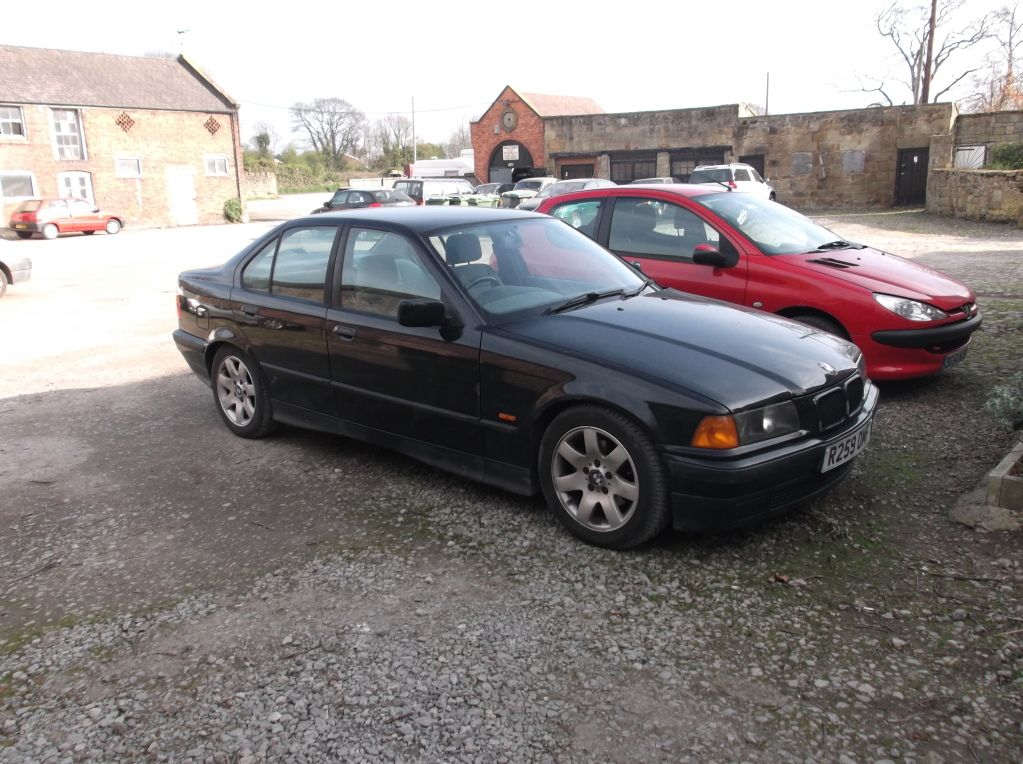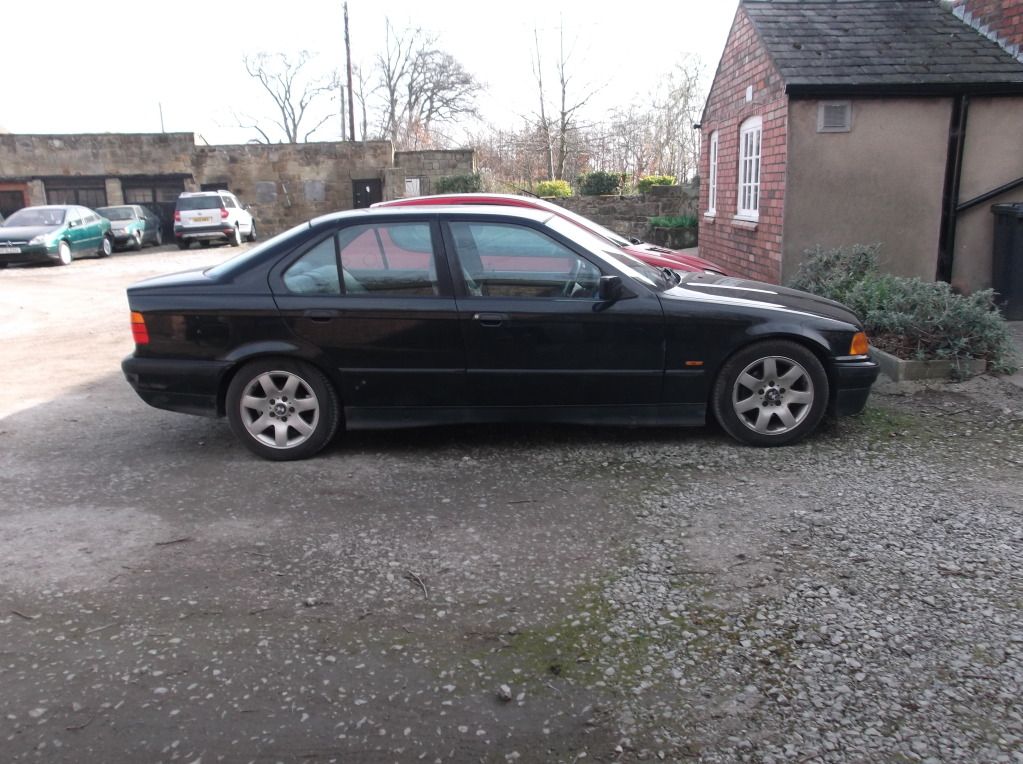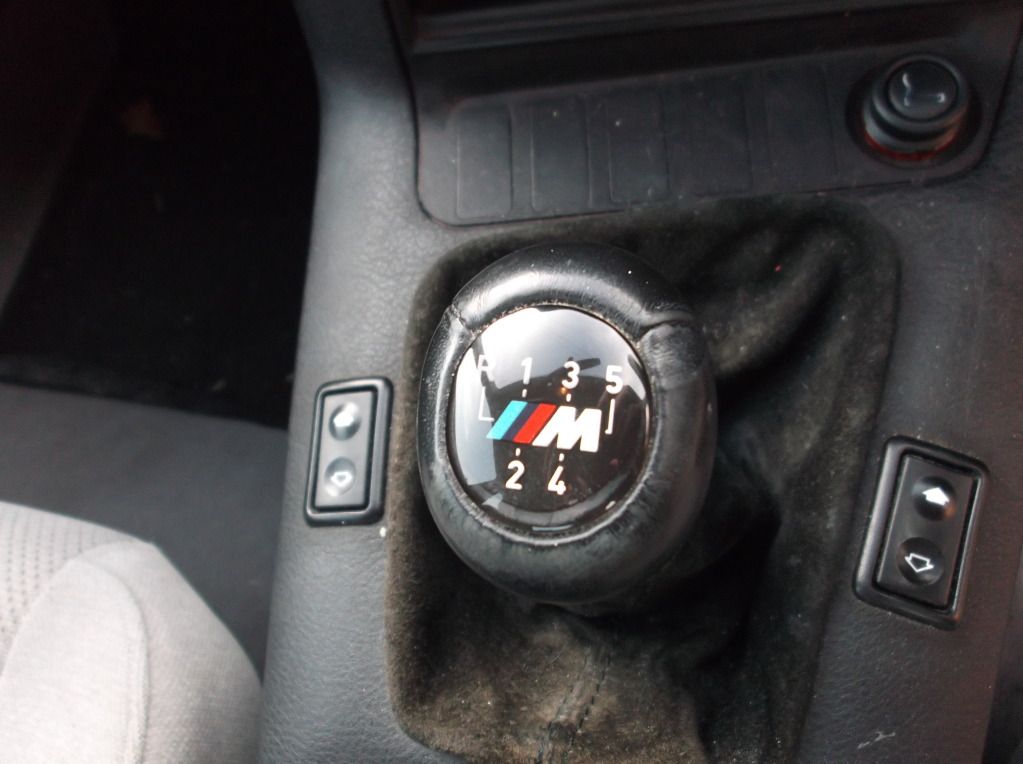 I bought these before Christmas (£5, everyone loves a bargain!) but just haven't had the motivation to get them on: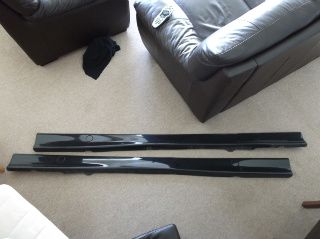 They will be going on as soon as the rust on the car has been treated. Should make it look a bit more up to date
Just a couple of pics to show before the OBC was fitted and also how high it was before I lowered it.
Analogue clock:
Note the original plastic gear knob in the above pic that I have since replaced with a leather M one.
And below how high it was:
Genuine staggered M Sports were put on recently: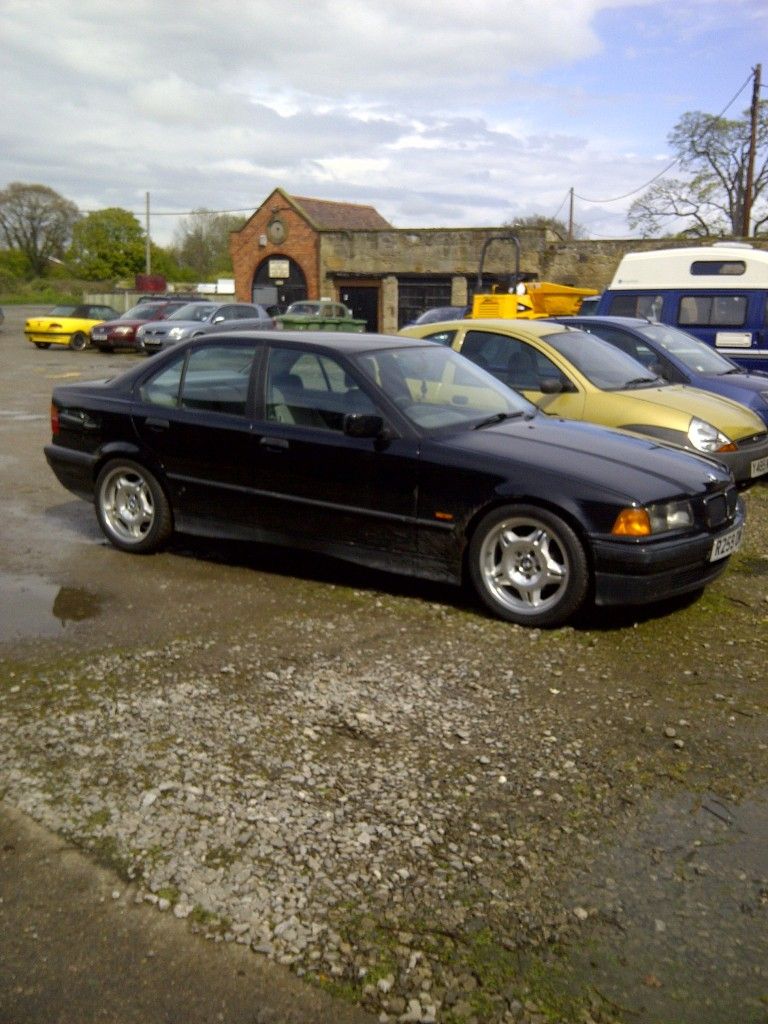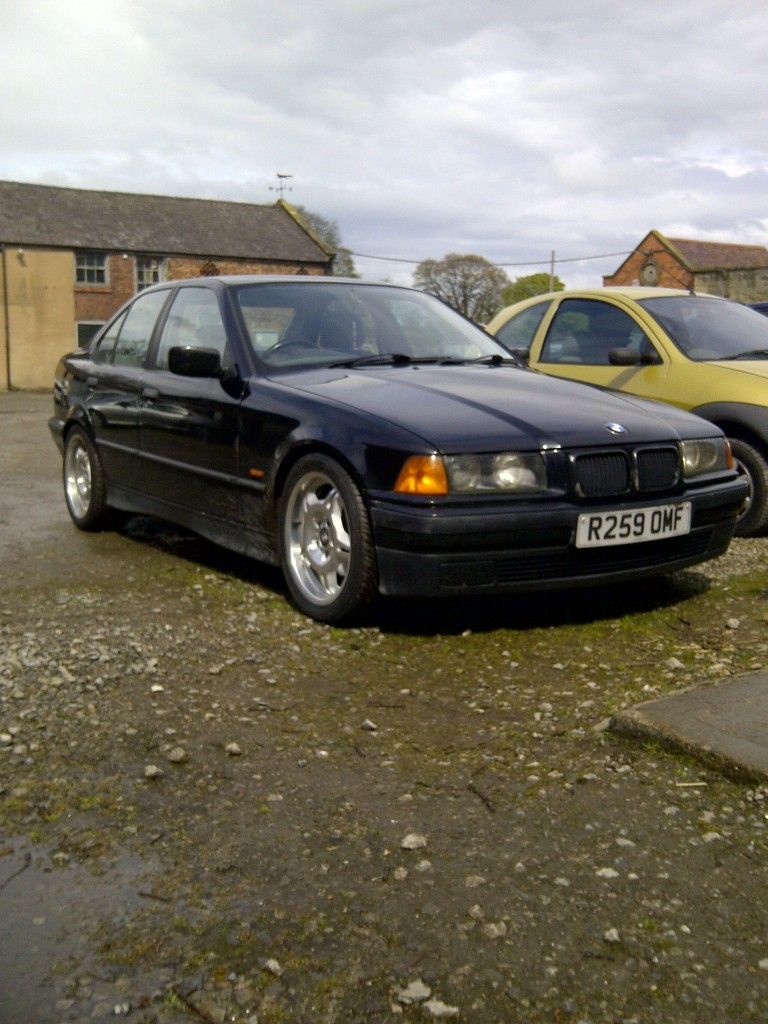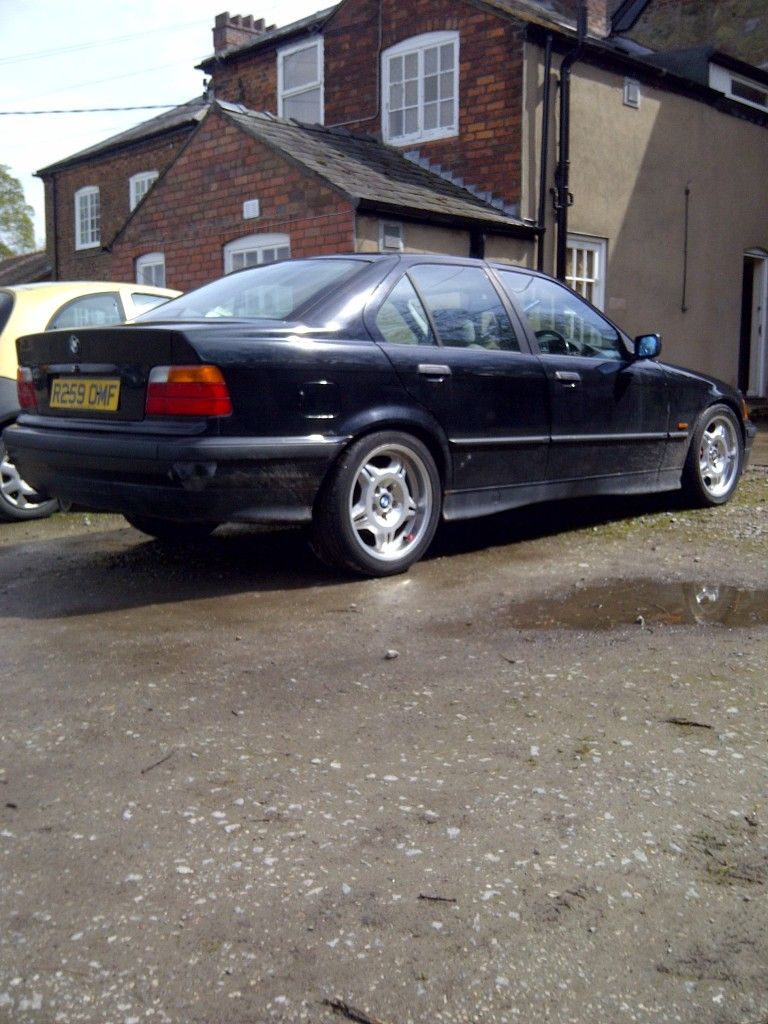 Looks much better I think. The centre caps need replacing and two of the M badges are missing but they can wait. Pictures are shocking but can't find my camera so used my phone.
I've fitted the new plates I got also, they look a lot cleaner than the old original ones and at a tenner for the pair its a cheap mod to do for a big effect in my opinion.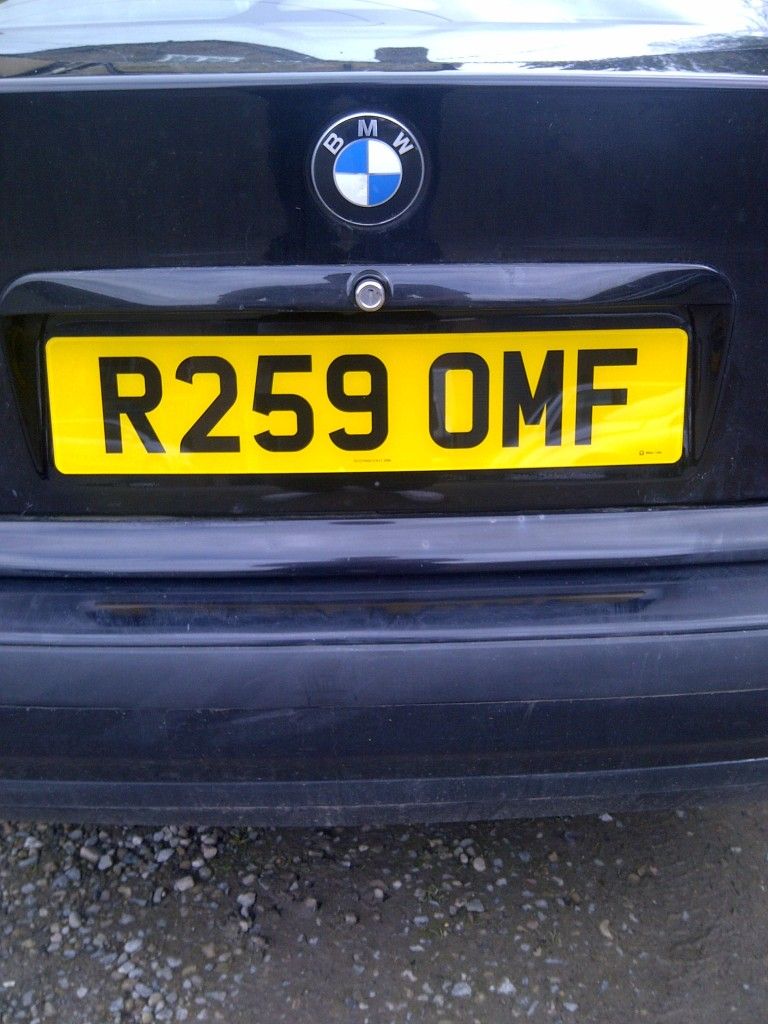 And I've put a pic of one of the wheels up, whether or not they are diamond cut I do not know...
I fitted a leather handbrake handle: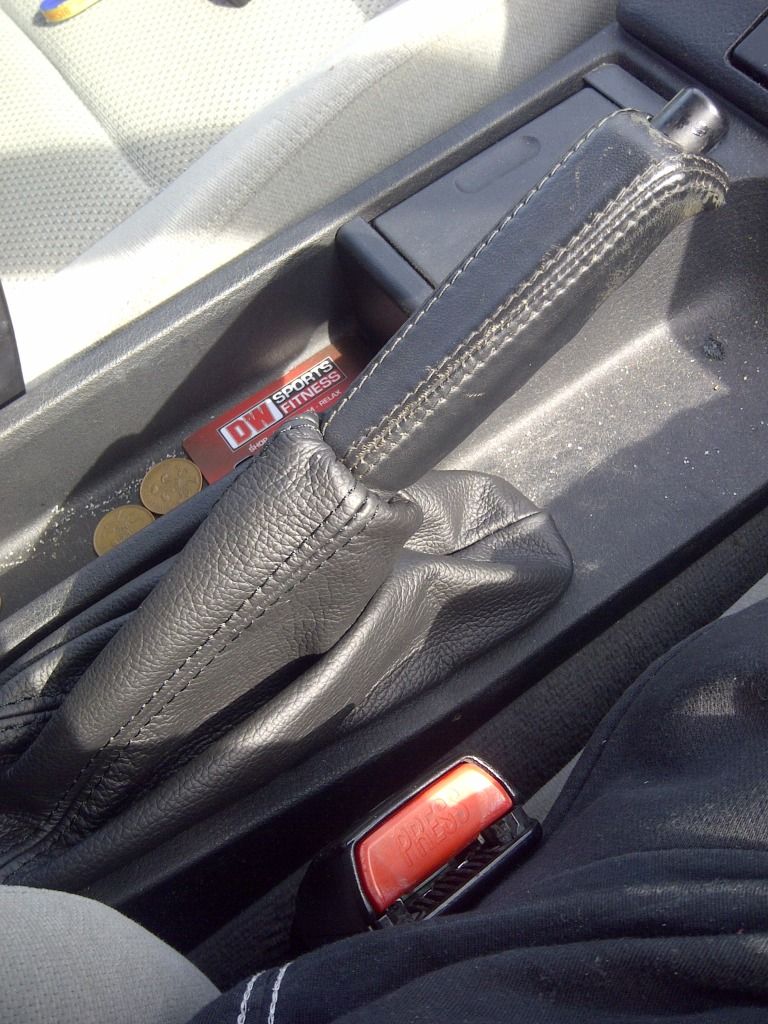 Looks a lot better than the shitty plastic thing that was on it before and feels a lot sturdier as it's a lot heavier too. Along with the gearknob and new gaiters I think it tidies things up a bit in there though they both need going over with some leather treatment.
Anyway... I have some coilovers which with any luck will be going on this week and after that I'm hoping to get the skirts on ASAP. I have a list as long as my arm of things I want to do to it but it's all about the dollar!
Thanks for reading, all comments welcome
Alex