·
Authorised Bimmerforums UK Vendor
Discussion Starter
·
#1
·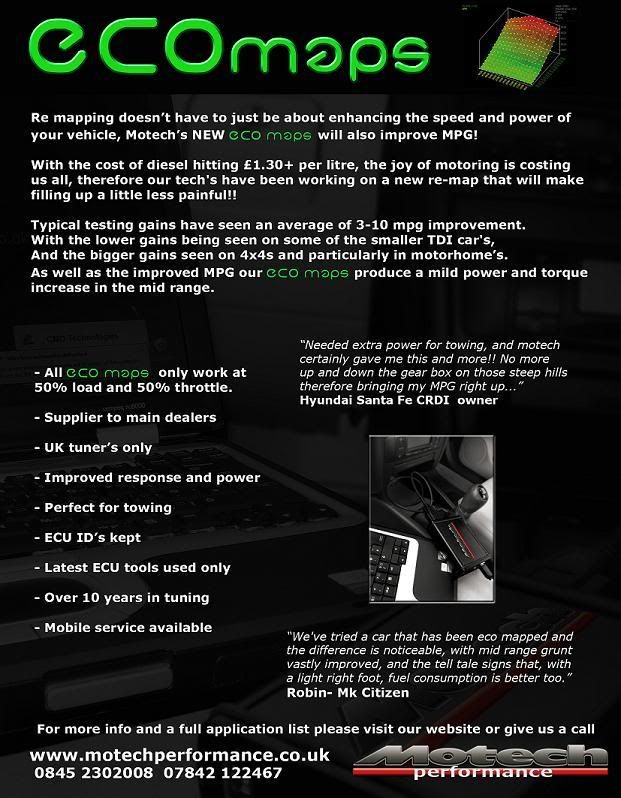 Ok... There cheap but only to you guys.. ! This is the same price main dealers get it for them to re-sale it out..
There is a lot more info on the site about the maps, Please take a look at the FAQ and the news and what we do section. There you should find all there is to know and what we do it how and why etc etc..
We supply a few main dealers over our way mapping everything to Audi RS6
V10 turbo's to motorhomes ..
We offer two mapping. ECO maps and Performance.. Both will give better MPG of driven well one more than the other. Both will improve power response too.Yet again more info on the site.
www.motechperformance.co.uk
We are happy to come to you FOC with in 50 miles of our unit. (NN8 1RT) after that we do charge sorry...
Ok the site is a little out of date sorry I know.. were on it..
the list for the BMW's is well 99% of them so just ask for info on your car is its not on the site.. we can do it..
Every thing from a 118d to a 335i , 335d and the new X6..
So just ask.
Hope that helps