I guess this will be more of a diary, or blog depending on your age, than a project thread...
Once upon a time, July 2014 in fact, far far away - 500 mile round trip, I bought this...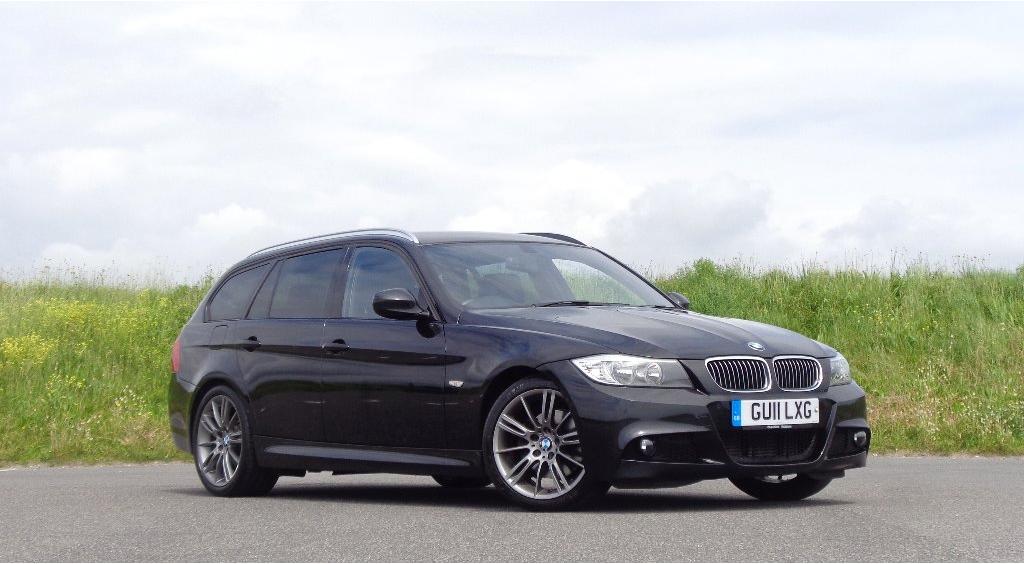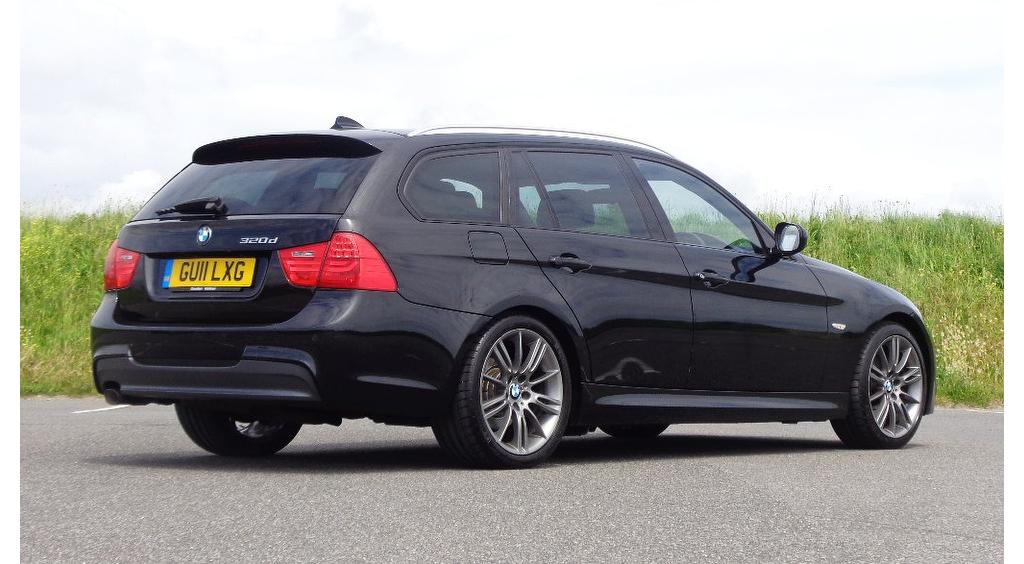 Feb 2011 E91 320d Sport Plus 77,000 miles - ProNav, DAB, Heated elec. memory seats, Front & rear park sensors and... Aluminium Satinated roof rails!
First job - registration...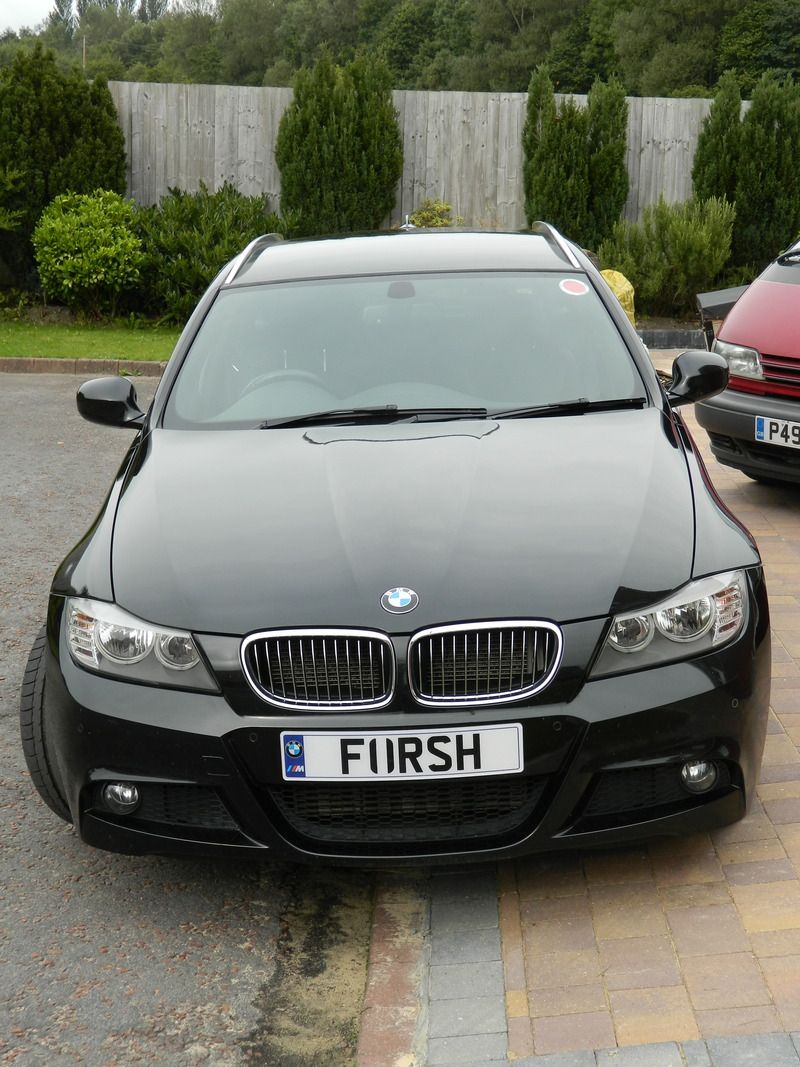 As I bought the car in the middle of summer I decided winter wheels were my best option
So got a very good August deal on these E87 style 207 17" wheel with 7" & 7.5" with 205/50 & 225/45 Blizzark tyres and a spare pair of 205/50s thrown in...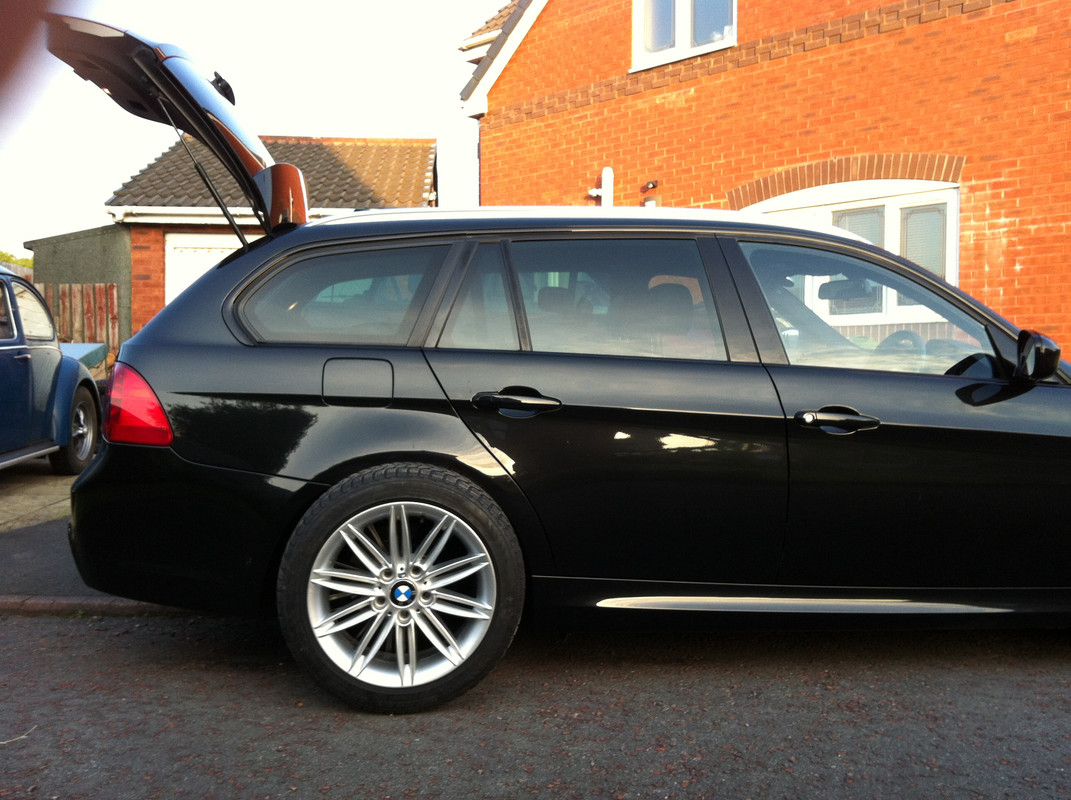 Unfortunatly the 1 series offsets didn't work so looked for some E9X wheels and found (yes on eBay!) these Style 339's for a very reasonable £200, without the tyres, delivered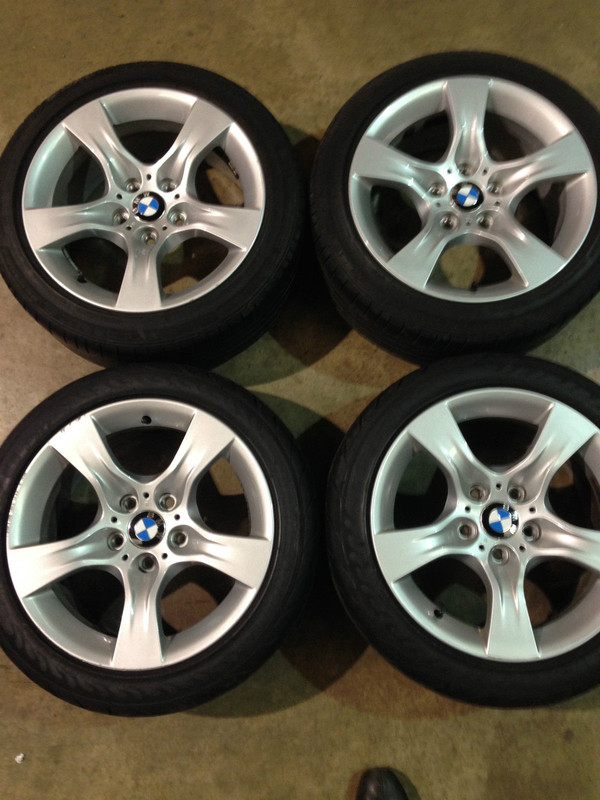 Swapped the 205s and the 225s round from previous wheels and bought a pair of part worn Blizzarks off ebay (£90) to give me a square setup of 8"x17" ET34 Style 339 with 225/45 Brigdestone Blizzarks F&R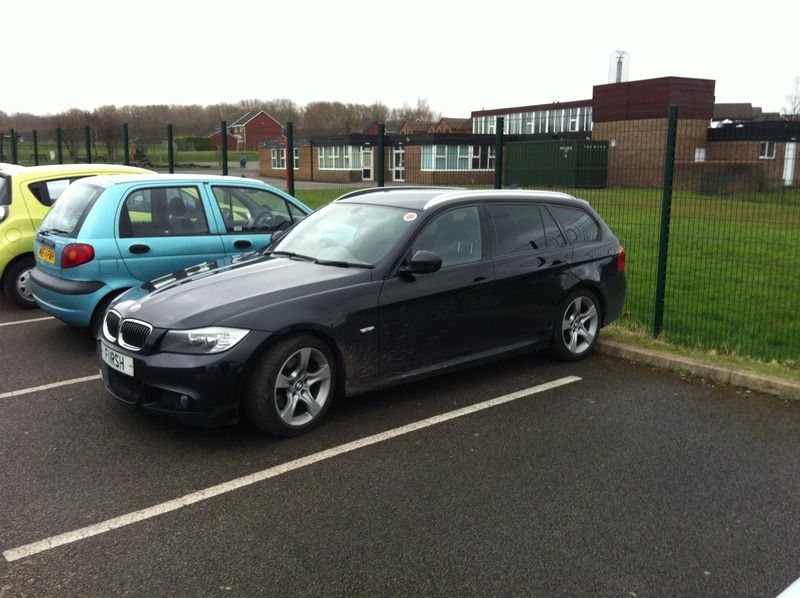 Sold the Style 207 wheels with the 205 tyres on that winter for £40 more than I paid in summer and kept a free pair of 225/45 tyres for the 339's
Sept 2014 reversing into a parking spot at work the lamppost that I thought was a the back of the spot suddenly moved to halfway along the space...
pushed out - yellow paint polished off and ebay replacment lamp and a man on a galloping horse - with one eye shut - wouldn't notice much...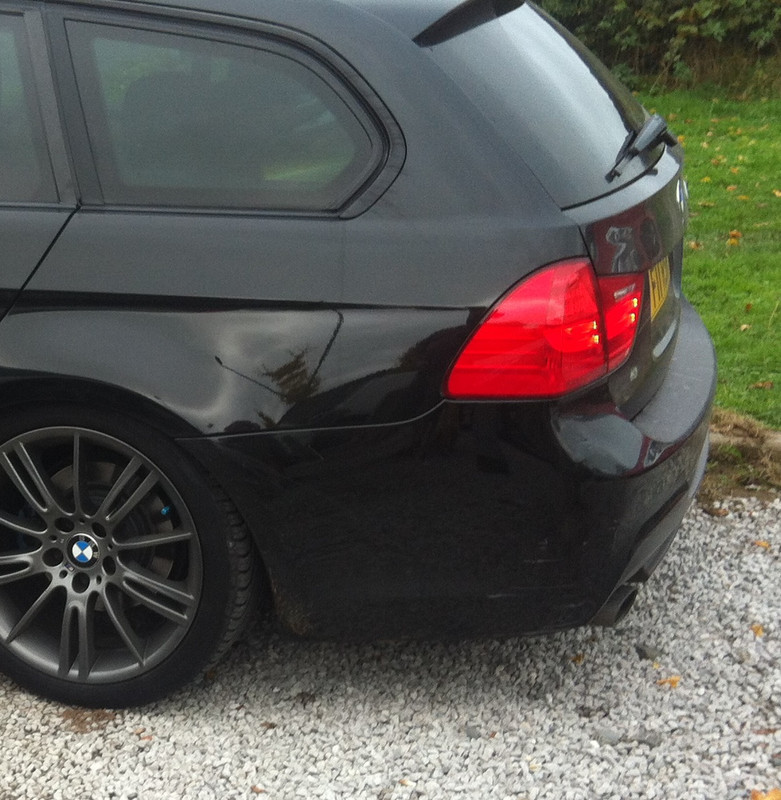 Got away with absolutely no metalwork damage - woohoo!
lived with it like this for far too long but keeping an eye on eBay for a black bumper or a cheap, good condition one to get painted but they all seamed to have the locating slots on the top side broken
Ebay is featuring quite a lot here I think
After browsing ebay(!) I found some powerfold auto dim mirrors for a decent price as one of the frames was broken so snapped them up, dismantled the broken one and swapped over the frame from mine put the black rear covers on in place of the Alpine white one they came with and fitted them on the car along with the new mirror switch on the door with the additional mirror fold button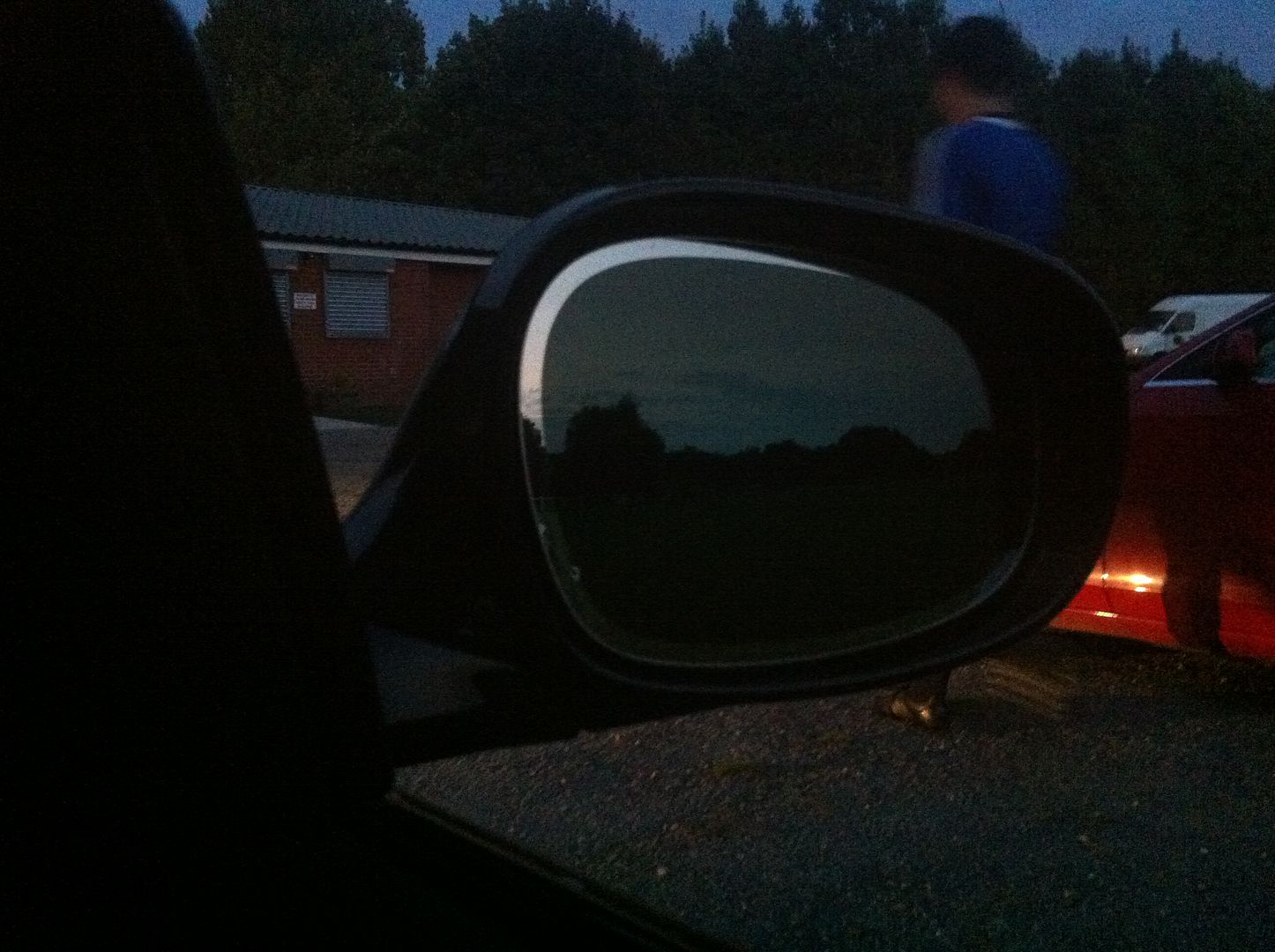 love the Autodim! brilliant on unlit motorways
Sold one complete mirror and the other as parts minus the broken frame and got the same price for each. Sold the windows switch and the overall cost to change the mirrors was about £70
Ebay also came up with the witter demountable towbar and the BMW roof rails and boot liner
and that was that for a while