Discussion Starter
•
#1
•
Well as my current list of projects is dwindling it's finally time that I got around to refurbishing the alloy wheels on my E91 after Lazylegs's confrontation with a kerb a few months ago...
I will not be attempting this job myself as I want them powder coated and not painted to give a more durable finish, I also want them a different colour to offset the colour of the bodywork. I have spoken to a couple of people about this, but I am after some opinions.
This is the car..
These are the wheels - 18" MV3's
And finally these are some of the colours that I am considering - NOT new wheels, just a refurb...:thumbsup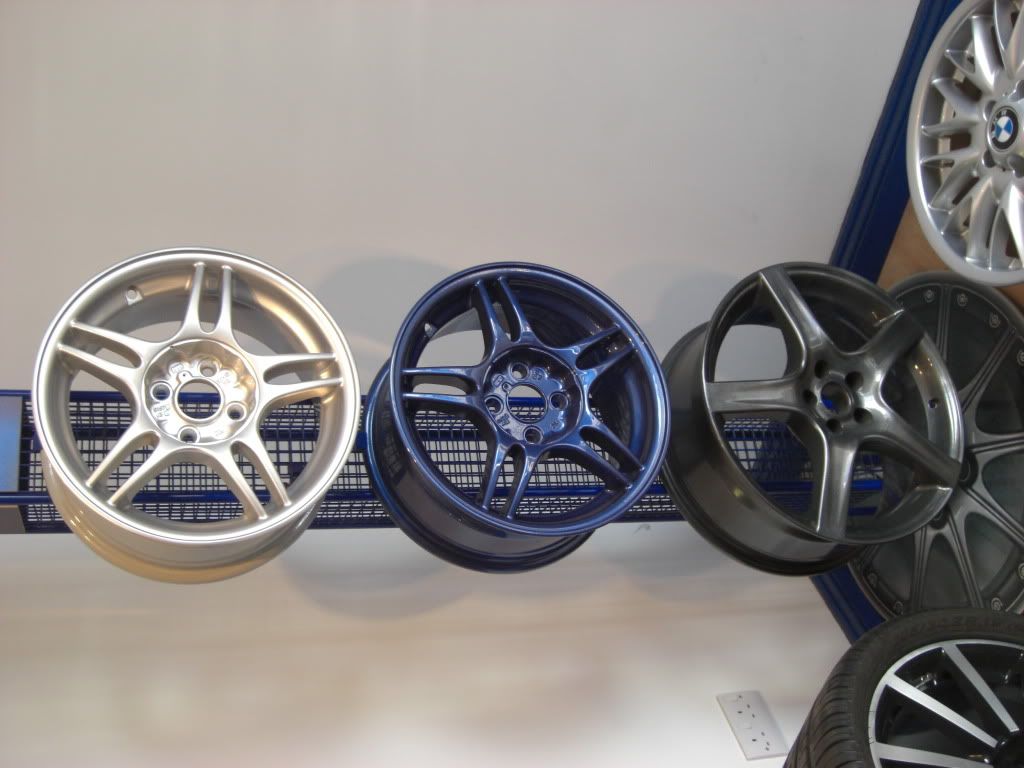 The one on the right...
Or the centre colour of these wheels...
But I think that I am liking these quite a bit and think that they would look good on a Titanium Silver car..
Basically a darker "gun metal grey" sort of colour and a gloss finish....
Opinions please guys....