Discussion Starter
•
#1
•
Hello people.
Really pi$$ed off now so hope somebody can help.
I ordered
THESE
the other day. Went to fit them but realised I didnt have bulb holders :frown They came through today so I fitted them..
Kept checking the lights (by just turning the ignition on) at every stage of the installation and they worked fine.
After everything was said and done. I started my car to move it. And this happened :mad (have tried several times now and a similar thing happens)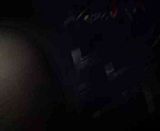 It appears that once the engine is running the lights begin to warmup and then flicker (approx 20secs) then one goes off shortly followed by the other (this can be a different light each time)
Your help is appreciated...:thumbsup