Discussion Starter
•
#1
•
I just bought a 1998 E39 SE for £300, been stood a while, gone green and flat tyres. Turns out it was parked up when the starter packed up and due to being difficult to get at the owner left it. He bought one but didnt fit it (110 quid off the price already) bought another car and forgot about it. Not the cheapest but it was only 5 mins from my house. 111K one owner since 2000 and FSH.
3 years later I knock on the door and buy it, fitted the starter and changed the oil, started like it was run yesterday other than a bit tappety which went as it warmed up.
Wheels were awful 15's, tyres were square and other than a few bits and a broken spring its all good!
Got a set of -30mm springs and a set of rare E39 16in alloys with tyres cheap off Ebay. Towbar removed, water drained from the boot, wheels changes and a clean its looking better. It starts and drives great, shame its only a 520 but its for the wife and she loves it, she is selling her E36 for it!
Not the cheapest but its only got a couple of marks on the bumpers and its not even polished yet and looks good, new tyres, new wipers, new bulbs and a service is all it needed, its all ready for MOT this week all being well!
Anyway pics of before...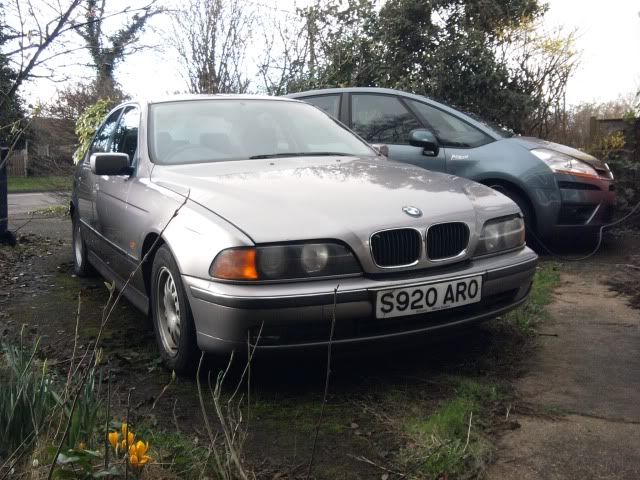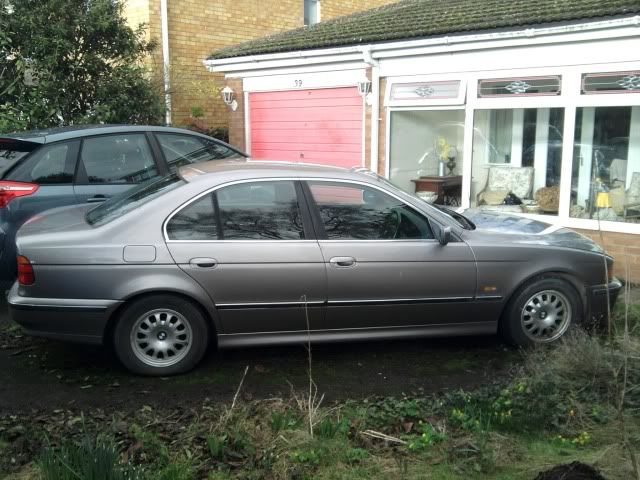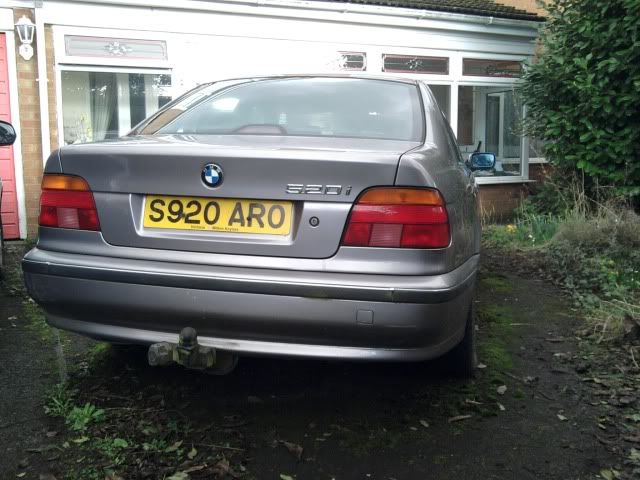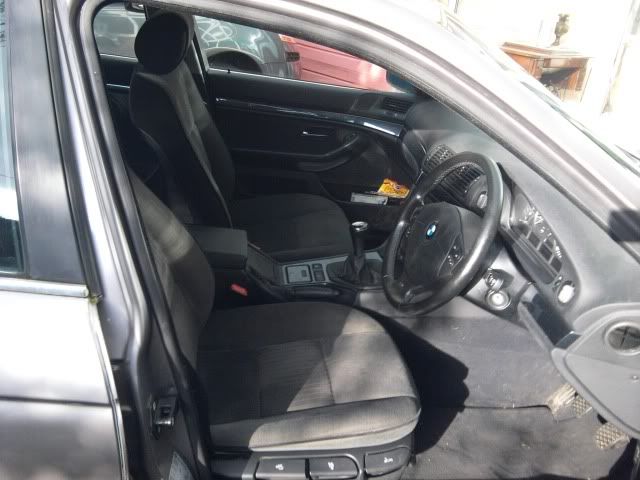 And after....