Discussion Starter
•
#1
•
Hi all,
Not posted much here but I've been taking advantage of your information and advice, so I though it was time to pay a bit back.
Early days yet, but I've made a start on my ICE install. A car as quiet and refined as this deserves a bit of a stereo in my opinion!
Aims:
Stealth - It should look as stock as possible and perform without interfering with my use of the car, in particular the boot space (so no subs/amps in the way when the seats are down. It also has to be dog friendly!
Sound quality - Needs to sound good. Not booming bass, but clarity, presence, and good staging and imaging. I listen to everything from classical guitar to Rock to Herbaliser to Fabric Mixes to Missy Elliot.... anything.
Costs - Cheap as I can while sticking to quality kit. Everything is sourced second hand / cheap as possible but not nicked!
Plans:
Pioneer head unit
Ipod interface
6 Disc CD changer in stock location
DLS Ultimate speakers and Morel MT 23 Tweeters - Fronts only and running active from the head unit.
CDT SQ 820 8" Sub - absolute car audio porn!
And, la piece de resistance - 2 DLS Ultimate amplifiers - an A5 and an A3 Dual mono. So that's 5 channels and around a kilowatt of good clean fun.
The car:
And a taster of some of the kit: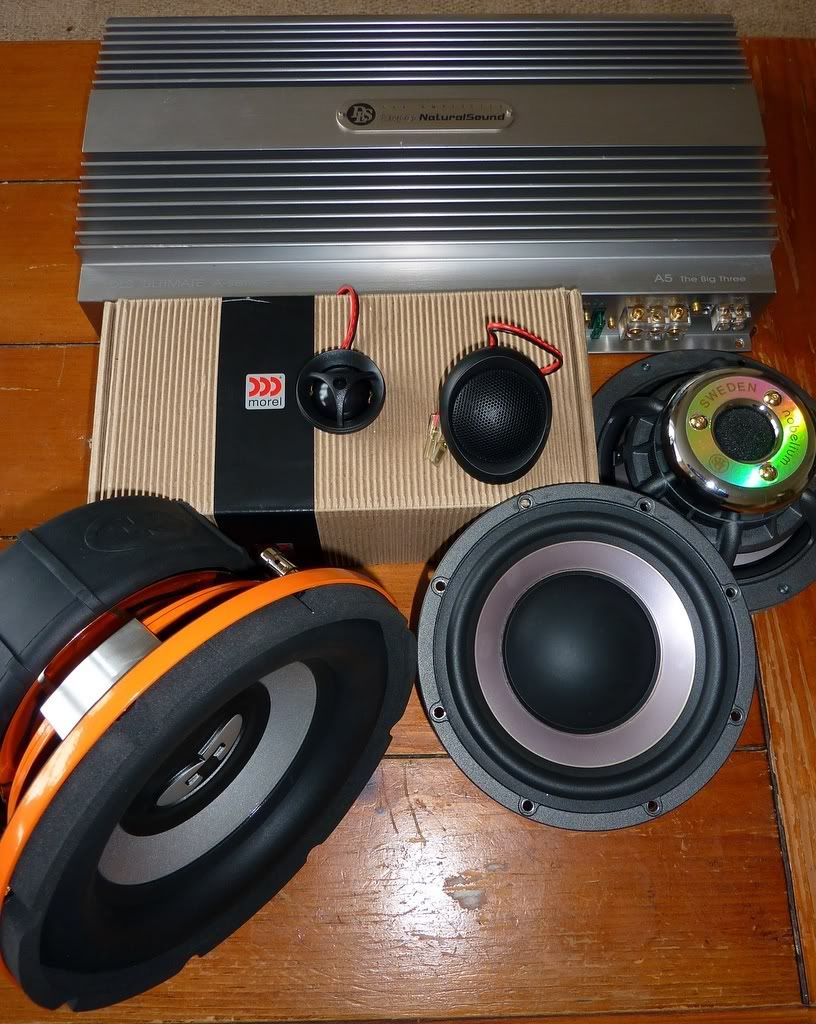 Work so far:
I've installed the head unit, CD changer and Ipod interface box, and run the RCA's down the car. Sorry, no pics, as it's a job I hate and I just have to crack on and get it done. I was very pleased to get the wodge of cabling I needed up behind the head unit and past the gearstick/arm rest though. So many bits of the way BMW put these things together has impressed me, from the re-usable cable tidies to the way the whole dash fascia clips together and yet is rock solid!
More to come as I get down to the nitty gritty of cable runs, mounting amps (surgery required here!) and powering it all up!
.... After I finished the bathroom (says the wife!) :jaw-dropping