Discussion Starter
•
#1
•
Got my new car today...:hyper
After 2 weeks of searching I found a 1996 E36 M3 Evo that wet my whistle. Full service history, private plate, estoril blue, 4 doors and black nappa leather. Drove it home and fookin loved it, it goes like a scalded cat and sounds awsome. It came with the Dave-F, Eibach pro springs, Gt corner splitters and a braided clutch hose fitted.
No real plans at the moment as the body and interior are very tidy. It needs a pair of front dics and pads, and a new bumper grille. I will detail the engine bay at some point and just enjoy using it....:thumbsup
Here are some pics, it needs a wash as it was raining and salty on the M40 on the journey home...:frown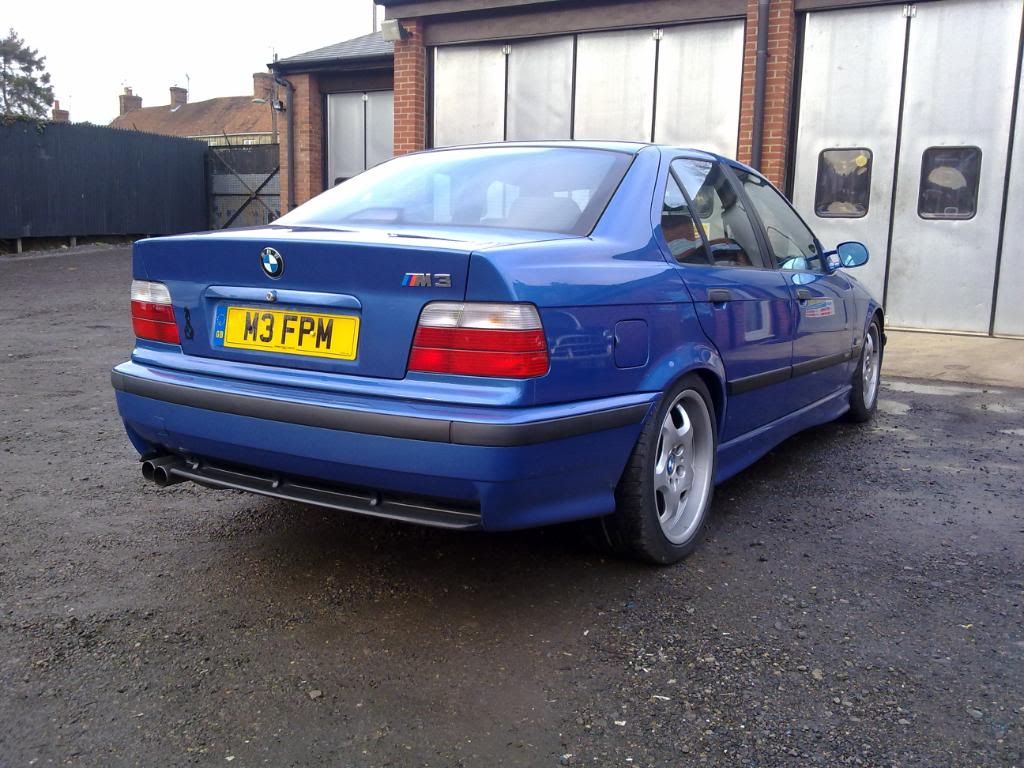 Also very rare Nappa leather, which is so soft compared to the normal leather. A bonus was the very tasty Alpine headunit...:cool
And have you ever seen a more door with split folding rear seats....:eek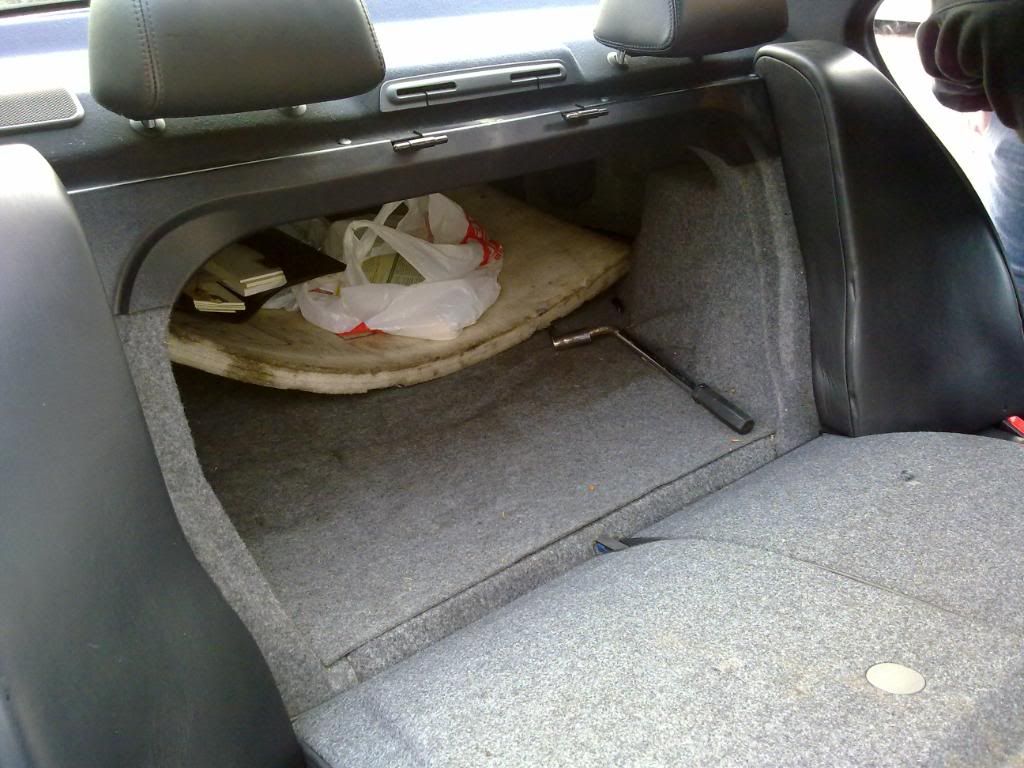 And here is the business end...:cool
And the first mod was to add the obligatry forum stickers.
So far so good with it, i have done 200 miles in it today and smiled most of them, until I filled up with petrol...:hihi
The engine pulls strong and the gearbox and clutch are very sweet. So far I keep changing gear too early because I keep forgetting how high it revs. 1st impressions, I love it and dont know why I didnt get one years ago...
Ta for reading....