Hi everyone.
I thought it was about time to show my latest project. I picked it up just after christmas. I was planning to break it for the engine to put into my 318i, but after 500miles i couldnt break it and decided to sell my 318i.
It is a calypso red 325i se with full grey heated leather. I have full service history with it and even the original invoice. It also came with a scorpion le mans stainless exhaust.
In the last two weeks ive put new shocks and springs on, given it a full service, new cam cover and timing chain gaskets, mtec door mouldings, an mtec rear valance, my Alpina 17" replicas and clear lights all round.
Inside ive added a z3 short shifter and Alpina gear nob. Jbl 6x9 speakers kenwood footwell speakers and an Alpine ipod headunit.
Here are some pics: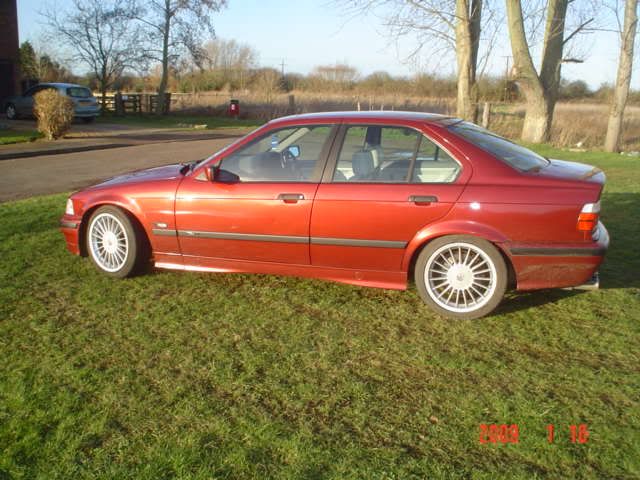 Still got a few jobs to do, gonna get both sides painted to tidy up the arches etc, and im planning to add an Alpina front spoiler. Im also going to swap the grey dash and doorcards for black ones, as im not too keen on the grey.Thats about it for the moment. Any suggestions or ideas welcome.
Sorry about the dirt but i did wash it yesterday, cant keep it clean in this weather:frown
Cheers for looking :thumbsup